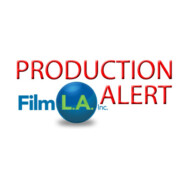 Holiday Filming Restrictions, 11/19/12 – 1/2/13
The City of Los Angeles has implemented City-wide holiday filming restrictions to minimize the impact of on-location production to businesses and merchants that rely on holiday sales.
As a result, filming activity including lane closures, street closures and street parking will be limited in all commercial/retail areas of the City.
Individual filming requests will be evaluated on a case-by-case basis and must meet a standard of minimal impact that satisfies the Los Angeles Board of Public Works, the Department of Transportation, the local City Council office, and the Los Angeles Police Department.
The restrictions will remain in effect from November 19, 2012 through January 2, 2013.
Please also note that the California Film Commission has announced restrictions on filming on Caltrans-controlled freeways, ramps and roads within 4 miles of LAX from November 12, 2012 through January 7, 2013.