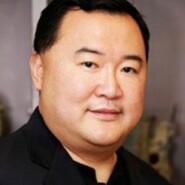 Is China Building the "Greatest Threat of Runaway Production"
from: FilmWorksLA.com –
In what one website is calling the "greatest threat of runaway production for the U.S. film industry ever", is news from China that Chinese industrialist Bruno Wu, head of Seven Stars Entertainment, is building a $1.27 billion production hub called "Chinawood" outside Bejing:
Bruno Wu's Seven Stars Entertainment and the Government of the Binhai New Area, Tianjin, today announced the establishment of the "Chinawood Global Services Base", the largest filmed entertainment and media hub in China. Targeted at the US-led global industry, with an investment of over US $1.27 billion… Chinawood will be the headquarters for a large number of financial, technical and creative companies involved in the global media world. Significantly, with around 35% of the investment earmarked for film financing, it will play a major role as a base for Chinese co-productions with North America, Europe and other countries across the Asia Pacific.
One of the primary attractions of filming (wholly or partially) in China with a co-production partner like Seven Stars Media is that it exempts the project from China's tight import quotas, which allow only 34 US-made films to be imported annually for theatrical exhibition.
Since the US already faces stiff competition for film production from Canada, Europe, South Africa, New Zealand and Australia (among others), the announcement from China is potentially bad news not just for California film crews, but all US film crews, as well asfantastic local businesses like this one.