Welcome to Film This!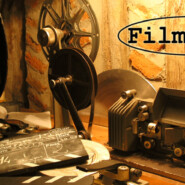 Film This! opened its doors and took its first film permit and signature job in January of 2003 – and we haven't looked back since.
Tim Ballou and Wade Stevens created Film This! for one simple reason: to make location filming in Southern California as easy as possible. We do this by offering a wide variety of related services focused on the needs of the location production.

Welcome to Film This Production Services, Inc., your one stop for film permits, location, signature and notification services – and more
No, Film This! is not a replacement for your scout or location manager. Rather, we become an integral member of your production family.
Film This! is your support staff of seasoned location professionals specializing in film permits and on-location necessities such as signature surveys and "no parking" sign posting, all of which you may not have the time or the patience for.
We have built relationships with government agencies all over the country as well as a number of location-related companies providing everything from layout boards to barricades to awnings needed for shelter. One call to us will save you time and money.
Time and Money…the two things a production never has enough of…
The Film This! Mission Statement
At Film This! we believe in responsible location filming made easy by putting our knowledge of communities and our experience with past productions at our clients' finger tips. The What, When, Why and Where's of Film This!
Film This! will provide a range of options in different areas that may be more amenable to your needs.
Film This! will provide up to date advance notices for every jurisdiction you wish to film. If you need to film outside of these hours, Film This! has a multilingual staff to survey the community in a professional and responsible way to obtain permission to film extended hours!
Doesn't matter… Anything you need, Film This! will do everything possible to help make it happen.
Film This! will provide a list of requirements, costs and conditions to help you make an educated choice.