Areas Served by Film This!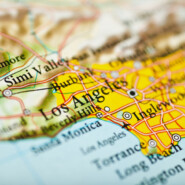 Film This! is based in Los Angeles and primarily serves local productions here in the Southland.
However, we have deep experience working in many other markets not only across the country – but around the world.
In a word…. Everywhere!
The bottom line: if you need help with film permits and other location-specific assistance, there is no better resource to turn to than Film This!
Whether your location is 5 miles away or 5000 – it doesn't matter. Film This! is your one-stop solution for everything associated with your location management support services.
Note: Please call 213-763-9000 for advance notice requirements.
Southern California
Film This! serves both incorporated cities and unincorporated areas of:
Imperial County
Kern County
Los Angeles County
Orange County
Riverside County
San Bernardino County
San Diego County
Santa Barbara County
Ventura County
California State
Film This! serves all State of California facilities, parks, beaches, highways and properties.
BLM
Film This! serves all Bureau of Land Management property.
Plus Film This can assist you with these needs:
Helicopter Landing Permit – (Division 5 Permit)
Electrical Tie-In Permit
Los Angeles County Beach Reservation
MTA Bus Re-route / Re-location
LAPD Coordination
Los Angeles County Sheriff Coordination
CHP Coordination
Barricade Coordination
…and much more! Just call to inquire: 213-763-9000
Everywhere Else
Las Vegas? Maui? Boston? New York? We'll permit anywhere you need to be…..Call us today at 213-763-9000 or complete the form below for a quick response to your inquiry.