Posting Services by Film This!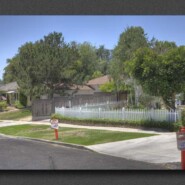 An ever-important element for location shoots is accurate and visible posting services – "No Parking:" signage to ensure your crew's easy access of the area.
Keep your location clear and ready to shoot with posting services by Film This!
The Film This field services team is prepared to handle requests for posting "No Parking:" signs for equipment parking or picture purposes in cities where this service is not provided.
Depending on the city ordinance, we will either post signs on existing poles or provide the necessary delineator cones. We will even pick up and pay for the "No Parking:" signs from the city. Not having to visit cities, purchase signs, rent delineators and hang your own signs allows production time to deal with more important issues.
Beside that, having the proper posting can and will make or break a seamless load-in of production vehicles and equipment.