Film Permits by Film This!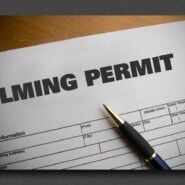 Film This! uses our specialized resources and personal relationships to help your production obtain exactly what you need to film on-location in a timely and cost effective manner.
Before and during the film permit process, we will keep your production updated on potential challenges, special conditions, and projected costs. Even better we offer our expertise on saving money.

Trust the leader in film permit coordination services for all your location needs.
Here's one example: we will never have a film permit released until it is absolutely necessary. By working in this manner, we help your production save money by avoiding costly film permit riders.
Film This! will ensure your production is fully aware of all requirements, from insurance to additional jurisdictional permits. We will even coordinate paperwork and payment for LAUSD contracts, bus re-routes, electric tie-in permits, beach reservations, animal regulation permits and helicopter landing permits.
You can apply for a film permit over the phone at 213-763-9000, or simply use the form below to send us your information. We'll get started right away. It's as easy as that!
Film This! always provides you with fast, professional services without ever losing the personal touch.