Signature Services by Film This!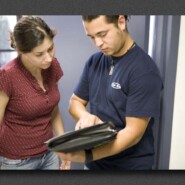 Film This! offers an industry-leading solution for signature services. Whether you use our film permit services or not, Film This! is always available to tackle required neighborhood signatures for your production.
Accurate and effective signature services can save your production time and money.
We maintain a seasoned and talented full-time staff to make sure your signature gathering initiative is completed correctly and quickly. Film This! will deliver daily updates on your project's progress to your production team, as well as provide accurate updates on costs and any possible neighborhood concerns that we may uncover as a result of the signature process.
Whether you need one-block or one-mile radius, Film This! has qualified personnel to complete your signature project on time and on budget.
Go with the leader in signature services. Go with Film This!