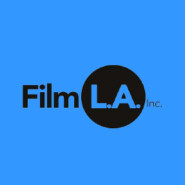 2012 Tragic for L.A. Television Drama Production
from: FilmLA.com –
TV Losses Mount as Commercials, Features Regain Lost Ground
FilmL.A. — the not-for-profit community benefit organization that coordinates permits for filmed entertainment shot on-location in the City of Los Angeles, unincorporated parts of Los Angeles County and other local jurisdictions — today announced that overall on-location production increased 4.7 percent in 2012 compared to 2011 (46,254 PPD in 2012 vs. 45,484 PPD in 2011)*. FilmL.A.'s overall production figures are still below levels seen prior to 2009.
Though 2012 finished in positive territory, the year was one of uncertainty for Los Angeles-based television workers. Sustained production loss in the crucial TV Drama category (down 20.0 percent) and TV Reality category (down 11.8 percent) dragged overall television production down 3.4 percent for the year (16,762 PPD in 2012 vs. 17,349 in 2011). Fourth quarter TV totals were up 11.9 percent thanks to an increase in on-location TV Sitcom production.
FilmL.A. officials have repeatedly expressed concern regarding the region's diminishing television production share. The not-for-profit first noted signs of TV trouble in 2011; and fears of ongoing production loss were confirmed in 2012 with the publication of FilmL.A.'s mid-year Television Pilot Production Report.
"We know that part of the decline in our TV Drama figures stems from producers' desire to cut costs by filming more on studio back-lots and soundstages," noted FilmL.A. President Paul Audley. "Unfortunately, last year we also saw a record number of new TV drama series shot out of state, resulting in negative economic consequences."
The California Film and Television Tax Credit, in existence since 2009, is available to television producers who meet the state's strict qualification criteria. This year a number of Los Angeles-based television projects took advantage of the credit, among them Body of Proof, Bunheads, Five More, Franklin and Bash, Justified, Major Crimes, Pretty Little Liars, Rizzoli and Isles, Shadow on the Mesa, Switched at Birth, Teen Wolf and Thanksgiving House. State-qualified Television projects generated 276 PPD last year – 1.6 percent of the annual total.
Production in the Commercials category increased 14.1 percent for the year (8,078 PPD in 2012 vs. 7,079 in 2011). Over the last four years, record-breaking growth in the Commercials category can be partly attributed to an increase in the number of locally produced web commercial projects. The production of web-based commercials contributed 641 PPD to the Commercials category in 2012, or 7.9 percent of the category total. This is considerably more than the 101 PPD and 1.7 percent web-based commercials generated when FilmL.A. first began tracking them in 2008.
On-location Feature production increased 3.7 percent for the year (5,892 PPD in 2012 vs. 5,682 PPD in 2011). This was the category's best year since 2008, the year before feature production declined precipitously and state lawmakers enacted the California Film & Television Tax Credit Program. California's tax credit did its part to bring new projects to the Los Angeles region. State-qualified Feature projects generated 347 PPD last year – 5.9 percent of the annual total.
State-qualified Feature projects in L.A. included 10 Things I Hate About Life, Baggage Claim, The Bling Ring, Dark Skies, Gangster Squad, The Hive, Jesus in Cowboy Boots, Look of Love, and Plush. Other projects driving a significant amount of Feature activity in 2012 included Bad Words and Star Trek Into Darkness from director J.J. Abrams.
"Last year saw our industry rocked by dramatic changes in the local production landscape," said FilmL.A. President Paul Audley. "If we seek a more secure future for filming in Los Angeles, we must continue to innovate and expand upon the programs proven to attract new projects to California."