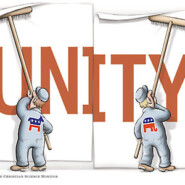 3 Former CA Governors Make Case for Increasing Film Incentive
from: FilmWorksLA.com –
Three Former CA Governors Make Bipartisan Case for Increasing California Film Incentive
Former California Governors George Deukmejian (R), Pete Wilson (R) and Gray Davis (D) authored a joint editorial in the Sacramento Bee this week urging state lawmakers to extend and increase the California Film & Television Tax Credit.  Now, as in the past, the strong showing of bipartisan support (two Republicans and one Democrat) for the film incentive is evident, much to the chagrin of the program's least-informed critics.  As we wrote last year, the overwhelming level of bipartisan support is to be applauded:
Californians need to stop listening to empty rhetoric that portrays the California Film & Television Tax Credit as a form of wasteful "corporate welfare" and reject baseless claims it was influenced by campaign donations from Democrats in Hollywood.   The incentive is supported by both parties and the attempt to paint this as a partisan issue is shameful.  Instead, the overwhelming bipartisan support it's getting should be applauded.  Finally, lawmakers on both sides of the aisle agree on at least one thing: Film Works for California.
Our former Governors agree.  In their editorial, Deukmejian, Wilson and Davis point out the huge number of Californians who work in the entertainment industry:
In California, the film and television industry is responsible for more than 200,000 direct jobs. And, it's not just about the "in front of and behind" the camera jobs. Billions of dollars are spent by the industry annually on goods and services in California – ranging from accounting to automotive equipment, to florists and dry cleaners.
The former Governors warn that the Golden State cannot rest on its laurels, especially at a time when dozens of other states and foreign nations have enacted targeted film incentives to win film projects away from us:
California must provide comparable incentives in order to level the playing field.

Substantial incentives that some 40 states and several nations are offering to entice filming away from California have resulted in lost production. A report issued this year by the Headway Project underscores the importance of tax credits as a powerful determinant of production location, citing the success of Louisiana as an example. After an aggressive tax credit program was put into place, film and television production in that state soared from zero to 87 productions in eight years.

As competition increased and intensified, the state Legislature responded in 2009 by adopting a modest incentive program, available only to certain qualified film and television productions, that is less generous than those offered in other states. This program has had a positive impact; however, there are limitations that restrict California's competitive strength when compared to other states and countries. According to the report, the limited size of California's tax credit program allows for only one in every five applicants to receive credits, causing many film and television producers to pursue credits from other states.
But here's the big news: the former Governors not only support extending the California Film & Television Tax Credit, they hint at raising the program's annual cap (currently $100 million per year), and say the state should qualify more of the productions now fleeing to other locations:
Much more needs to be done if California is to be competitive. Not only should the incentive program be extended well beyond the 2015 expiration date, it should also be retooled to up the ante and make more film and television productions eligible for the tax credits. It is all about meeting and exceeding the power of our competitors. It is all about reclaiming California's position as the film capital of the world.
Indeed, in 2011 alone, the amount of money filmmakers spent in California's top five competing jurisdictions was over $5.3 billion, a staggering amount of money that could have created thousands of jobs here in California.
As the former Governors point out, the California Film & Television Tax Credit is all "about jobs and investment and jobs" (repetition theirs).  "The time to help these major industries sharpen their competitive edge is now," our former Governors say.
Be sure and tell your elected representatives if you agree.