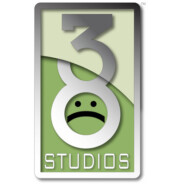 38 Studios Fiasco is 8,000% Worse for Rhode Island than…
from: Stop-Runaway-Production.com –
True Story: 38 Studios Fiasco is 8,000% Worse for Rhode Island than Solyndra is for US
Curt Schilling should never run for office.  The conservative former baseball star who has actively campaigned for Republican candidates once flirted with running for office, but elected (no pun intended) to get into the video game business instead.  It turns out he should never have done that either.  In case you have not heard, Schillings video game company, 38 Studios (his former number), collapsed last month.
A recent CNN article gave a good overview of the 38 Studios fiasco in Rhode Island:
Taxpayers in the small, financially stricken New England state are on the hook for tens of millions of dollars loaned out to the video game company 38 Studios. Founded by former Boston Red Sox star pitcher Curt Schilling, the company was supposed to bring jobs for skilled professionals to a state struggling to expand its workforce. But on Thursday, 38 Studios laid off its entire staff of roughly 400 employees with no pay. It also canceled their health insurance.

For a lack of a better description, 38 Studios went out of business. Now Rhode Island is stuck with the tab of roughly $112 million in loan principal, interest and fees. There's little chance taxpayers will make up even a quarter of their potential losses, according to industry experts.

The story of 38 Studios has everything: sports stars, political incompetence, government bailouts, taxpayer outrage and — the kicker — big-budget video games.

The storm began nearly two years ago, when the Rhode Island Economic Development Corporation, under political pressure from former Republican Governor Donald Carcieri, gave 38 Studios $75 million in loan guarantees as an incentive to relocate from Massachusetts to Rhode Island….

38 Studios' troubles became public two weeks ago, when the company failed to make a $1.125 million interest payment, causing it to default on its government-backed loan. Chafee called an emergency meeting of the Rhode Island Economic Development Corporation, his office and 38 Studios with the goal of "keeping 38 studios solvent."

38 Studios eventually did make the $1.125 million payment — but at the cost of making its payroll. Its staff hasn't been paid since May 1. Two weeks later, 38 Studios was out of business. The workers that Rhode Island spent millions to attract are now unemployed.
Without a doubt, this sucks for 400 or so employees who worked at the studio.  But it sucks for Rhode Island taxpayers even more.  Another thing that sucks:  Hypocrisy.  Enter Curt Schilling.   In 2009, Schilling wrote the following:
Taxes? Sure I'll pay them, regardless of the number. Would I prefer lower taxes? Sure, who wouldn't? But I'll pay, whatever they are, because that's the cost of being able to live in this country and I've never had a problem with that.

Having said that I live in a state where I can't drive 1/2 of a mile without a torn up road, or on a major highway without paying a toll, a large toll. How in the hell is this state broke? How in the hell has a state with supposedly as intelligent a voter base as Massachusetts allowed itself to be run into the ground by entrenched and often times corrupt 'me first' politicians? How did that happen?…

I'm not even close to a Rhodes Scholar or Ivy League graduate, but I also know I'm watching many people with those exact credentials run this state, and this country, into the ground. You don't need either to serve the people of the commonwealth, what you need is an unbridled and unattached passion to change peoples lives for the better. You need to not be beholden to all of those groups that offer the 'we pay now, you pay later' handout.
Schilling swore he is an "independent" who votes for the "winning team", which is why he voted for Both Bush Presidents and President Clinton.  When it became clear his company could not pay its bills, Schilling asked Rhode Island for $8 million in film tax credits, which he previously said the company would never go after.  Further, 38 Studios could not use the film credits for itself; rather, it wanted to sell them to other corporations to raise capital.  Had Schilling been able to sell the credits, he would have enabled others to owe less than their fair share (which is opposite of "what he believes in").
As 38 Studios collapsed, Schilling had the audacity to blame his woes on Rhode Island Governor Lincoln Chafee.  Why is Chafee to blame, in Schilling's view?  Because he rejected Schilling's request for $8 million additional state dollars (the film tax credits) and explained to reporters (who were asking why) the company had no path to profitability and did not want to throw more good money after bad:
It's my job to protect the taxpayer dollars we have a huge investment in.
In sum, Chafee (ironically an independent AND an Ivy League Graduate from Brown) would "not be beholden" to 38 Studios, a company that sought a "we pay now, you pay later handout."  Chafee did exactly what Schilling said he would do if held office.  And because of this, it's Chafee's fault 38 Studios was totally mismanaged.  Basically, Curt Schilling is incredibly full of shit and its going to cost the state big time…
One GOP candidate for US Senate said 38 Studios is Rhode Island's "Solyndra" (a reference to the $535 million federal loan guarantee delivered to the now-bankrupt solar company).  In reality, Solyndra is NOTHING compared to 38 Studios.  Relative to the size of Rhode Island's annual budget ($8.1 billion proposed next year), the $112 million the state is now on the hook for because of 38 Studios is a MUCH bigger disaster than Solyndra.  The $112 million 38 Studios debt represents 1.38% of next years proposed budget.  Compare this to the $535 Solyndra loan, which represents just .017% of 2009′s $3.1 trillion federal budget (the same year the loan was issued).
Relative to the respective Rhode Island & US budgets, 38 Studios is over 8000% larger than Solyndra, I shit you not. 
Given Rhode Island is on the hook for at least $112 million, the total cost-per-job for 38 Studios now-unemployed 400 workers is a staggering $280,000 each.  Madness.