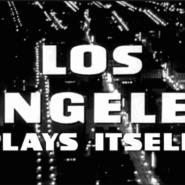 A Guide to Location Scouting and Other L.A. Events
from: Sean J. Miller, Backstage.com –
Awards season is over so it's time to start thinking about your next project. If your next project is a Web series, indie film or short, think back to awards season. Why relive that belabored pantomime? Because some of last season's most honored films, including Oscar winners such as "American Sniper" and "Whiplash," were shot around L.A.
Want to capture the same on-location magic? Check out the screening of "Los Angeles Plays Itself," a documentary made up of clips from films shot on location in the Southland. A Q&A with filmmaker Thom Andersen follows the Feb. 27 event, which is being held at Union Station's Fred Harvey Room. More details are available here.
Other events for Los Angeles actors include:
Open House: The Hatchery Press Workspace for Writers
March 1 from 12-5 p.m.
5611 Clinton St., Los Angeles
Check here for more details.
A Movie Fanatics Screening of "Focus"
Feb. 28 at 6:30 p.m.
Regency Bruin Theatre in Westwood
948 Broxton Ave., Los Angeles
Click here for details.
Pre-production Principles
March 10 at 7:30 p.m.
Film Independent
9911 W. Pico Blvd. 11th Floor, Los Angeles
Register here.
Code/Media Conference
March 27 at 5 p.m.
Steelcase WorkLife Center
1217 2nd St., Santa Monica
Registration is $100.