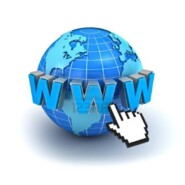 AFCI Locations Report: Film Commission Interest In Web Content On The Rise
from: Robert Goldrich, ShootOnline.com –
Film commissioners worldwide should pay serious attention to and actively court, facilitate and accommodate content being created and produced for web distribution. That was one of the prime messages imparted during the course of the Association of Film Commissioners International's (AFCI) Locations Show at the Los Angeles Convention Center last week.
The significance of web fare has been underscored most dramatically with Netflix's acclaimed House of Cards which carries a per episode budget of some $4 million. While this budget stratosphere far surpasses the industry norm, it's clear that the production bar for web entertainment is on the rise. By no coincidence, Hawaii's recently concluded legislative session yielded several enhancements to its filming incentives package, including a revision whereby Internet-only distribution productions now qualify for the Islands' full package of refundable production credits.
Web content came to the fore during a Locations Show panel discussion titled "What Does Web-Exclusive Filming Mean for the Industry?" Moderated by communications, social media strategy and digital media production consultant David Bloom, the session featured: Jill Calcaterra, CMO of Cinedigm, a major digital distributor of indie content spanning varied platforms; Steve Eddy, VP of production for Vuguru, the digital studio founded by former Disney chief exec Michael Eisner; and Megan Westerby, VP of marketing for Collective Digital Studio, which identifies, creates and monetizes content created by leading and emerging YouTube talent, cultivating a network of sites (Metacafe, Newground, eBaum's World) to reach viewers.
Calcaterra said she deals with content from a wide variety of creators, affirming that "the time has never been better for independent content." She said that content creators are from everywhere and that it's no longer necessary to have an uncle who's a Disney executive" for young talent to break into the business and showcase their abilities.
Westerby noted that this talent is connecting with audiences on various fronts such as through the creation of multi-channel networks (MCNs). These MCNs feature the content of different creators who band together to form speciality or niche outlets that are drawing eyeballs and advertisers. There are, of course, also larger scale specialty networks such as Machinima which caters to gamers and helps brands reach a key demographic. Still, Westerby finds especially gratifying the grass-roots talent being discovered online, citing a Collective Digital Studio client/content creator in North Carolina who's waiting to graduate college while boasting a YouTube following of some one million viewers.
Eddy, who earlier in his career served as VP of physical production for Summit Entertainment, said that his current roost Vuguru, which specializes in developing and financing content for new media platforms, turned out nine programs last year and hopes to do eight shows in 2013. Fremantle handles sales for Vuguru content. Vuguru has distribution deals in place with the likes of AOL and Yahoo. Vuguru has had shows on Hulu (including the ongoing online hit The Booth at the End) and SciFi Digital, among other outlets. Eddy sees the web content universe growing, noting that this year's second digital upfront sessions for advertisers and agencies progressed and grew tremendously as compared to year one. He added that web fare is moving towards basic cable-level production budgets.
Locations tally
AFCI's Locations Show, back for its 28th year in Los Angeles, ran from June 27-29. The event this time around drew in excess of 2,000 attendees.
The Locations Show had some 160 exhibitors, including film commissions and resources from such far flung locations as Ouarzazate, Morocco; Sheongpung, South Korea; and the Cambodian Film Commission.
AFCI's Locations also elicited increased interest from corporate partners, including Wynn Hotels which had a booth on the exhibit floor and are now opening their Vegas properties to filming.