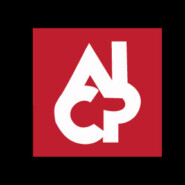 AICP Survey Finds Continued Upswing In Production
from: ShootOnline.com –
NEW YORK, September 05, 2012, — Matt Miller, president and CEO of the Association of Independent Commercial Producers (AICP), today announced the release of its 10th Annual Survey of the commercial production industry. The study, conducted for the trade group by Resolve Market Research, a Los Angeles-based market research consultancy, measures trends and activity in this $5 billion-plus industry.
"The data contained in this survey, along with its analysis by Resolve, provides our members, as well as the industry, valuable trends and in-depth analysis of commercial production," said Miller. "Beyond expenditure tracking, the information gathered points to key business issues our members face as they manage and expand their companies in the changing advertising environment."
The survey highlights that the economic recovery continues, with total expenditures rising over last year by one percent – in 2010 expenditures grew five percent rising to pre-2008 levels; this year's increase shows the industry remains steady. Additionally, the survey highlighted continued growth for digital production, with a four percentage point increase in 2011 (17 percent to 21 percent) of all work done by AICP members. Live action production accounted for 77 percent of work, an increase of two percent over 2010.
"The results of the study are compelling," continued Miller. "We are seeing a continued upswing in production, which underscores that content for various media outlets continues to be a pressing need for clients. AICP member companies continue to see the positive opportunities in the economy of a growing industry."
The 2012 AICP survey quantifies the economic impact of commercial production, including identifying geographic trends in commercial filming activity by AICP member companies both domestically and internationally as well as industry responses to a number of key factors that impact the financial health of the industry.
Among the highlights of the study:
o A Marked Increase in Non-Traditional Distribution Methods. In 2011, a significantly higher number of AICP member companies – 20 percent –created content for non-broadcast distribution methods (i.e. internet and mobile platforms), a 10 percentage point increase over 2010.
o Despite high production activity in the City of Los Angeles, shooting in California for the same period remains 5 percentage points below 2008 levels. 49 percent of all shoot days in 2011 took place in Southern California (down from 51 percent in 2010). The Golden State continues to see its production levels drop, experiencing a five percentage point market share loss since 2007. Production in New York decreased slightly to 11% of all shoot days occurring there. Overall, shooting in other domestic regions increased to 27% of all shoot days in 2011, with 5% in Illinois, 3% in the Southwest (Texas, New Mexico and Arizona), 2% in Florida, and 2% in the Southeast (outside of Florida). 76% of live action shoot days took place on location — the highest on-location ratio since 2008.
o 2011 Sees Continuing Trend Toward Domestic Filming Activity: Eighty-eight percent of all reported shoot days took place domestically, with twelve percent abroad. This represents a decrease from the 24% of shoot days a decade ago, and the lowest ratio for shoot days overseas since this survey's inception in 2002.
o Tax Incentives and Influence On Project Location: There was a four percent rise seen in the impact of tax incentives on project locations. In 2011, 29 percent of all location decisions counted incentives as a significant factor, up from 25 percent in 2010.