The Southern California National Forest Service has informed FilmL.A. of a list of fee increases that went into effect January 1, 2015. The National Forest Service has also updated its application for filming which has been made available on the FilmL.A. website (www.filmla.com), the partial fee schedule can be found below: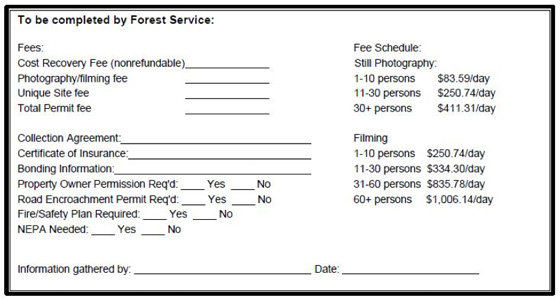 This fee schedule can also be found on page 3 of the Angeles National Forest Application for filming.
When submitting an application to film in the Angeles National Forest, please be sure to use the updated application form. All previous versions of the document will not be accepted.