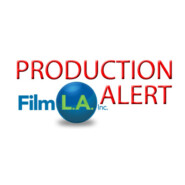 Angeles National Forest Permit Application Deadlines in June
from: FilmLA.com –
FilmL.A. has been advised by supervisors at the Angeles National Forest (ANF) of special forest permit deadlines for the month of June. ANF's film liaison will be out of the office on vacation soon, which will temporarily delay mid-month approvals for ANF permits.
Filmmakers contemplating filming on ANF property between June 9 and June 20, 2012 must submit permit applications to FilmL.A. no later than close of business on Tuesday, June 5 to ensure timely processing.
Applications received after June 5 will not be reviewed until June 18, so please take this into account when determining your monthly filming schedule.
As always, should you have any questions about filming in the Angeles National Forest, please feel free to contact FilmL.A.'s Production Planning Department at 213.977.8600.