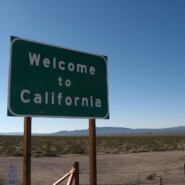 California looking to bolster movie biz
from: IMPERIAL VALLEY PRESS STAFF –
When people think of the entertainment industry, they think of California and the bright lights of "Tinsel Town," Hollywood's movie sets and back lots where some of history's greatest films were made and the Golden Age of television was born.
In reality, though, it's been several years since California was the preferred locale for producers and directors filming big-budget movies and TV shows. California will always get its fair share, because after all, it's California. But today, the Golden State is playing catch-up to states like New York, Louisiana, Georgia and many of the 40-plus states that offer tax credits and financial incentives that California cannot touch.
There is some irony that as we prepare for the opening of the California Mid-Winter Fair & Fiesta later this month, the theme will revolve around a tribute to the film industry's impact on Imperial County and celebrating some of Hollywood's big-ticket movies having been filmed here, including "Star Wars: Return of the Jedi," "Rambo III" "Jarhead" and many, many more. Yet at the moment, the discussion is whether to legislate more financial incentives for the movie and television industry in hopes of bringing back some of those production dollars to state coffers.
As we can see, the impact to a community can be more than simple pride. The Imperial County Film Commission over the last decade-plus has helped to draw attention to the benefit of hosting film crews for both extended stays — like the crews of "Jarhead," "Three Kings," and others — as well as limited productions that occur with commercials or music videos. They all help the bottom line around here, not so much in licenses or permits, but in the circulations of sales tax and the use of local services. That is where states, counties and cities make the lion's share of their dollars in the film business.
California has had some tax incentives on the books since 2009, when the flight first began. But as some industry officials in the Los Angeles have said, it is an all-out tax war. New York offers $420 million in tax breaks; Florida, $296 million, and Louisiana, $236 million. What California has on the books is 20 percent to 25 percent tax credit toward expenses, where the $100 million cap is hit almost immediately after it becomes available each year.
It is not even clear on what good it would do to expand the tax credit program, and would there be support from the Legislature or the public at a time where Gov. Brown is preaching austerity in hopes of amassing a rainy day fund.
So far, the program in place doesn't seem like it makes a case for more of the same. Two different studies on the existing program saw the state getting between $1.04 and $1.13 for every dollar the state spends.
California might not ever be able to reclaim all of its former glories in the movie-production game, for legend, it has no equal and will always be celebrated.