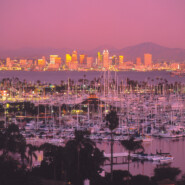 California Politics Leave Hollywood and Silicon Beach Vulnerable
from: Brad Chase, TheWrap.com –
Guest blog: California residents and its elected officials consider online gambling
For the past several years, California politicians have been raising taxes, adding new user fees and finding every possible way to raise revenue from the business community. Governor Jerry Brown has refused to make serious cuts in union pensions and state entitlements while Los Angeles Mayor Antonio Villaraigosa asked voters for a sales tax increase. California's economy has crashed — falling from the world's fifth-largest economy in 2000 to ninth today. There seems to be no end in sight to California's stagnant economy, poor job creation, runaway production and businesses fleeing the state.
Now the remaining jewels of Los Angeles commerce — Hollywood and Silicon Beach — face new and potentially mortal dangers. In the last few weeks, New Jersey's ambitious Governor Chris Christie has been moving rapidly to mobilize resources and offer online gambling through Atlantic City casinos. Naturally, other cash-strapped states are scrambling to emulate the model.
The gold rush for online gambling in America means one thing for Hollywood. A futures market for entertainment properties is inevitable. That's very bad news. In an industry dependent on rumors and gossip, the specter of manipulation is a very real and very credible threat. Hollywood has gone to great expense lobbying in Washington against futures markets, and those efforts have been generally successful in securing a federal ban.
But as California's politicians dither and proposals for Internet gambling stagnate, other states are threatening to sidestep that protection and reap financial benefits at the expense of the local entertainment and technology industries. As states develop advanced and dynamic systems for online gambling, the more likely Hollywood will lose control of this critical piece of business. A federal ban on an inherently local issue won't last forever. Hollywood may be uncomfortable with a futures market, but it's far worse to cede all control.
The stakes for Silicon Beach — and Silicon Valley for that matter — are also high. If there's one maxim in the Internet age, it's that if there's a will, there's a way. The proposed technology for online gambling and any such entertainment futures markets are based on geolocation, meaning that only residents in certain states can participate. But circumvention tools have proven no match for preventing piracy of movies abroad or domestically. If Hollywood's partners in the tech field can't combat piracy of movies, how will they restrict access to the futures markets? The second New Jersey residents get access to futures markets, California residents will be right there online. And the companies generating jobs to build the infrastructure, apps and other technology that enable online gambling empires aren't going to be in Silicon Beach or Silicon Valley. They'll enjoy less taxation and greater freedoms in more welcoming states.
It is imperative that California residents and its elected officials consider online gambling now. The Golden State has three advantages in the race to get in front of the entertainment futures market, protect its valuable assets in Hollywood and Silicon Beach, and generate much-needed revenue and jobs for Californians.