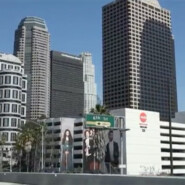 Call to Action: California Must Act to Reclaim Production Jobs and Economic Opportunity
Friends and colleagues – Today 60 legislators in Sacramento signed on as co-authors of AB1839, a bill that if passed will expand California's tax incentives to keep entertainment jobs here in our state.
Now is the time to act. We need to make sure that our elected officials know how urgent it is to have a competitive tax incentive in the State of California. Please do not take this for granted.
Our governor and many of our legislators don't seem to see us. The blue collar workers. The middle class. They seem to think that the multi national organizations who publish their box office revenue like baseball scores every day don't need the incentives. They are rich companies they say. But we are seeing our livelihoods move out of the state.
Good for Atlanta. Good for New York. Good for Chicago. Bad for Los Angeles and our home state. Less tax dollars being pumped into the economy to take care of our infrastructure. Less good paying jobs. Small companies that depend on our dollars going out of business.
We must stand up now. Please sign the petition at the Film Works and send it on to your friends and colleagues. Here is the link: http://www.filmworksca.com/
– Click here for a link to an article in Variety today about the expanded incentive bill –
And finally this Saturday, February 22nd at 2 PM there will be a rally at Pickwick Gardens (1001 Riverside Drive) in Burbank to Kick Off the Entertainment Jobs Recovery Campaign. Please attend if you can. It is organized by the IA, Teamsters and the Basic Crafts but no one will be turned away – DGA, SAG/AFTRA, WGA members are all welcome. This is an event to show our elected officials who we are. Please attend if you can.
CLICK HERE TO SIGN THE PETITION