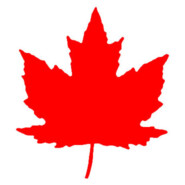 Canada Strikes Back
from: Stop-Runaway-Production.com –
In my new law review, I speculate on what would happen when unsustainable and expensive state film incentive programs were scaled back or eliminated:
Productions will, in the absence of domestic film incentives, flock in alarming numbers to locations abroad.  Just dealing with Canada and its film incentives was damaging to the United States.  Now, however, the nation faces a new host of opponents who have imitated the Canadian model of attack at the same breakneck speed at which it was adopted in almost every U.S. state….

Once states realize—or are forced to accept—that they cannot afford to relocate Hollywood from Hollywood, they will end their incentives, and Canada and other nations will still be capable of competing with a weakened Hollywood, hollowed out from corrosive competition within the United States….
I also point out in the article that the Canadian film incentives were deliberate and premeditated use of economic policy  to cause runaway production and erode Hollywood's comparative infrastructure advantage, which is almost entirely clustered in Los Angeles and, to a much lesser extent, New York:
We don't rely on the individual state guards to protect the entire nation from external threats, and this should not be any different.  Policymakers in Canada knew exactly how and where to hit.  In 2005, for example, the Director General of the Canadian Department of Heritage told Canada's National Parliament that the tax credit system was a "simple and efficient system" of attracting foreign productions, and if Canada wanted to attract more, they "would just have to give a 50 per cent tax credit on labor, and nothing would be filmed in Hollywood, everything would happen here."  If statements like this are not considered a direct threat to a national industry worth taking defensive action to prevent, then what is?
As the number of states offering film incentives drifts back into the 30s and with new caps in some of the key states, the question becomes: is the tide of runaway productions washing back to Canada?  It looks like it may be starting….
In my article, I noted that the rapid spread of US state film incentives acted as a De facto national incentive that helped knock down the level of US production spending in Canada back down to year 2000 levels and, more importantly, reduced the number of jobs attributed to foreign productions in Canada (almost) to their pre-incentive levels in the late 1990s:
In terms of the total number of US projects going to Canada, the number is somewhat less important than how much was spent making them.  Nevertheless, the number fluctuated widely (though it did seem to be trending downward):
It seems the turbulent year for US state film incentives in 2010/11 benefited Canada greatly, according to the recent Department of Canadian Heritage annual Profile 2011 report.  In terms of total production spending by foreign location projects, 2010-2011 was the third best calendar year on record at $1.874 billion (a 24.2% increase over the prior year):
To be fair, not all foreign location shooting in Canada is from the US.  Historically, it's typically well over 70%.  In 2010/11, however, the 194 US projects that shot in Canada (the third highest on record) made up a whopping 87% of foreign production shoots:
The level of Canadian employment tied to foreign location shooting also saw a dramatic single-year increase of 21.7% to 43,700 total direct and indirect jobs.  Based on the data above, it's safe to say most of these jobs would have gone to Americans had the productions stayed in the US.
The MPAA was quick to boast about New York's 20% employment increase from 2009 to 2010 because of the NY tax credits, but they were dead silent about the more impressive increase in Canada.
One of the very significant trends emerging from the annual data is the spending on feature films (movies) vs. TV series.  While spending on features increased 38% from the prior year to $933 million, feature film spending has been up-down up-down  almost every single year since 2002.  Spending on features in 2010/11 was lower than in 2002/3 and there is no consistent trends over the entire period.  TV spending, on the other hand, has seen consistent growth with just two years of dips in the entire period.  At $720 million, spending on TV series has increased over 72% from 2002 levels:
State film incentives in the US have been much more effective at capturing movies than television shows.  With just a handful of exceptions of scripted TV series and inexpensive cable reality shows, almost all TV production of major shows and series takes place in Los Angeles and New York.  TV production in particular depends on large industry clusters of creative talent and resources.  In the US, there are only two: California and New York.  Similarly, Canada also boasts two major clusters in Vancouver & Toronto.  The Canadians have long recognized the need to concentrate their growth into these clusters, while at the same time targeting ours in the US to erode Hollywood's comparative advantage.  If their infrastructure is complex enough to host and sustain a large volume of TV production, it looks like their efforts are starting to finally "pay off."
Once again, Canada attributed the increase in spending to more generous film incentives, which were increased significantly in British Columbia (BC captures over 70% of all the foreign spending), and rejected the exchange rate as playing any role:
Canada's overall level of FLS production remained relatively stable when compared to—and in spite of—the steady increase in the value of the Canadian dollar. Between 2002/03 and 2010/11, the Canadian dollar appreciated from US$0.65 to US$0.97; however, the overall level of FLS production has remained practically unchanged. In recent years, several provinces—particularly Quebec, Ontario and British Columbia—have increased their tax credit rate. In 2010, Quebec and Ontario also modified their tax credits to include all Canadian expenditures, no longer limiting the tax credits to Canadian labour expenditures. Canadian provinces have, evidently, been able to mitigate the effects of the appreciating Canadian dollar by ensuring that their tax credits remain competitive.
It is too early to say that Canada is benefiting from runaway production at the expense of the US.   Maybe. For production crews in LA, they would certainly say YES.  Maybe it's the improving economy overall.  Perhaps more money is being spent on every project and there are more overall productions getting made than in the past.  In short, the US may be seeing similar gains.  But gains are coming from states that have large and unsustainable tax credits.  Once Louisiana notices the exploding cost of their incentive, the "gains" they have made will vanish or diminish if they eliminate or cap the program.  How long can New York offer over $400 million every year?  How long will the madness last?
I am not against runaway production when it's for creative or artistic concerns, but I am against it when caused by an artificial distortion of the playing field that pits film crews against each other based on their government's willingness to hand out cash, rather than their ability to tell good stories.  The cash handed out to producers should be for things like school, education and social services.
Finally, let me make it clear that I am not anti-Canadian.  Far from it.  I tend to prefer their politics and find them to be among the most delightful people on earth.  I have met many of their film officials and think very highly of them.  I actually have complete respect for what they are trying to do and how they are executing–especially the people in Toronto.  Good or bad, they know what they are doing.  I am simply pointing out that the key Canadian policymakers have been very clear with what their film incentives were designed and implemented to do:  cause runaway production and hallow out Hollywood.