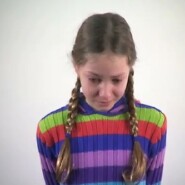 Canadian Province Eliminates Film Incentive, Makes Little Girl Cry
from: Stop-Runaway-Production.com –
The Canadian province of Saskatchewan announced it is ending its film incentive earlier this month and, if you listen to provincial film backers, the world is ending.  In response, Saskatchewan film backers have produced a series of videos to help convince the province to change its position.  The videos they decided to produce, however, are of questionable value.   According to the film backers, the program is an excellent "investment" that brings the province a return:
According to Canadian actor Manaj Sood, there is a "false perception" film credits are coming "out of the government coffers":
"There seems to be some false perception that these film credits are moneys coming out of the government coffers.  That's not the case … There will be a bit less tax coming back, but without that tax credit, the jobs that create that income won't even take place in the first place."
According to Los Angeles-based (and Saskatchewan native) actor Kim Coates, the film tax credit is "not a handout" and said "they [implying all provincial taxpayers] get $6 back for every dollar producers spend":
"It's not a hand-out. They get $6.00 for every dollar they (producers) spend," Coates said of tax breaks that have cost the provincial government around $100 million since 1998, while reaping around $620 million in local jobs and spin-off benefits.
Note to Sood and Coates, when the government gives you a CASH refund (because you don't actually pay taxes in the Province) for up to 50% of your expenditures, it is absolutely  "moneys coming out of the government coffers", otherwise known as a total "hand-out".  It's clear even those in the film industry who come from Saskatchewan are totally uninformed about how a refundable film credit actually works.  It is the very definition of a handout.
Coates and Sood seem unaware that tax credits are not about a reduction in taxes, they represent cash to offset the budget.  But the film backers are either unaware of this reality or do not want to deal with it.
Rather than deal with economic reality, however, the film backers are using crying children to make their case:
I feel for these kids, but this was outweighed by my anger at their parents for blatantly trying to manipulate the audience with a crying child.  What's next, sad puppies?
It's amazing that only one of the videos focused on the actual economic impact of the projects that get the incentive.  Instead, some of the videos feature people that will not be impacted by the elimination of the incentive:
Seriously? Why will you have to move to Calgary?  Will people in Saskatchewan no longer get married?  And the suggestion that this person is feeling unwelcome or ostracized because of the elimination of a tax credit program is beyond ridiculous.
Indeed, most of the reaction to this announcement has been, if nothing else, ridiculous.  For example, actor Kim Coates also said Saskatchewan Premier Brad Wall "will understand the facts when they become more real":
And I'm sure that Brad Wall will understand the facts when they become more real to him…

I know it's a tough decision, being a premier – but in Saskatchewan, for the first time in a long time, we're kicking ass, aren't we? And in times of absolute richness, which Saskatchewan is now going through, the first thing that gets cut is culture? It amazes me.
No, Mr. Coates, the province is not "kicking ass."  The actual facts are these:
In Saskatchewan, production volume has fallen nearly 70 per cent during the last four years, from $74 million in 2007-08 to $24 million in 2011-12. Employment in the industry has declined 54 per cent during the period. No new productions have been scheduled for 2012-13 even with the FETC in place.

In 2011-12, the government expects to spend $6.2 million on the FETC to assist an industry that directly employs 330 people. That amounts to an $18,788 subsidy per position.
And no, Mr. Coates, culture is not being cut, just the expensive film credit is.  Funding for the arts has actually been increased:
Funding for the arts and culture sector increased by $21 million under the Saskatchewan Party government, a 35 per cent increase compared to the last four years of the previous NDP government. This funding supports hundreds of individual artists, musical groups, theatre companies, professional arts organizations, indigenous arts, project assistance and scholarships.

The government is also providing significant support to allow Saskatchewan to host several major events, including the 2012 Canadian Country Music Awards and the 2013 Juno Awards.
Wall said Saskatchewan is pulling out of the race to the bottom.  In fact, it seems Wall's decision was actually caused by people in the film industry after they requested the program be increased:
We are not changing our position of wanting to eliminate the grant.  We're not going to participate in the bidding war that is happening between provinces with respect to these grants. But there are perhaps some other things we can do in terms of innovative policy.

The industry told us they needed additional financial support to be viable.  But given the current trends in the industry, we decided to focus on other priorities, such as other ways of supporting the film industry, affordable housing, supporting people with disabilities and improving health care, while balancing the budget.
In effect, it seems industry greed for more generous handouts caused the government to reevaluate and eliminate a costly program.  The wound to Saskatchewan's film industry, it seems, was self inflicted.  Nevertheless, film backers insist Wall is being unreasonable.
Actually, Wall is being smart.  The province agreed to extend the deadline for final applications under the current system until late Spring.  Further, the provincial culture minister, Bill Hutchinson said Saskatchewan is interested on building an indigenous film industry,rather than handing out money to a visiting transient film industry guilty of extortion:
Hutchinson said the government has notified the industry representatives and also reiterated government's interest in many of the opportunities believed are available to the film sector for the development of a less transient, stronger industry base in Saskatchewan.

"During our meeting yesterday, there was discussion of several initiatives we believed the industry might be interested in exploring," Hutchinson said. "We discussed opportunities such as the industry taking over the Sound Stage, the possibility of a non-refundable film tax rebate program that would benefit those film producers who pay taxes in Saskatchewan, and research and development incentives that may help our industry take advantage of digital media training and production."
The proposal in bold above shows that Saskatchewan is very much in favor of tax breaks for the film industry.  They just want it to be a Saskatchewan film industry that pays taxes in Saskatchewan.  And, lest we forget, the film industry is still eligible for tax credit on film labor offered by the Canadian Federal Government.
So, free handover of a sound stage, tax credits for locals who actually pay taxes, incentives for digital media training & production and a refundable tax credit on 16% of Canadian labor costs.  Film industry, what do you say?  ACTRA's Mike Burns said "it's over":
Death blow.  It's over.  There's no jurisdiction in Canada that doesn't have a film tax credit program. So why would (producers) come here?
Finally, the real kicker came from Kevin DeWalt, of Saskatchewan-based Minds Eye Entertainment:
The entire industry will have no option but to move to another jurisdiction that has the incentives.
Long-time readers of this blog will recall that DeWalt's Mind's Eye Entertainment (aka Iowa Eye Entertainment) is the same company that successfully sued Iowa's taxpayers for over $6.5 million in 2009 when it became clear fraud was rife in Iowa's film incentive program.  DeWalt and his company are not going anywhere, but they will send their projects to the next locale where the tax paying public is more easily fleeced and they can make more little girls cry.