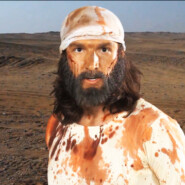 County of Los Angeles Releases Film Permit for "Desert Warriors"
LOS ANGELES – September 20, 2012 – Today, officials with the County of Los Angeles provided FilmL.A. with a redacted copy of County film permit #F00043012, for the feature film project "Desert Warriors". The County has asked FilmL.A. to distribute the permit to all parties with an interest in viewing the document. The permit accompanies this brief release.
FilmL.A. hereby reminds all who view this document that local authorities do not exercise any degree of control or approval over the content of any permitted film. In accordance with the principles of the First Amendment, content is neither sought by nor disclosed to FilmL.A. during the film permit coordination process.
Questions regarding the County's release of this document should be directed to the County of Los Angeles' Public Information Office at (213) 974-1311.
Questions regarding the County's standard film permit coordination process should be directed to FilmL.A.'s designated representative at the number above.