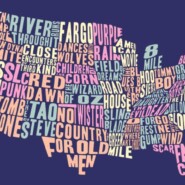 Europe Makes First Proposals to Curb Film Incentives
from: Stop-Runaway-Production.com –
Variety was the first to break the news about the new proposals coming out for the member nations of the European Commission.  First, some context…
The current race to the bottom in the film incentive war playing out among US states (and Canada) has proven very costly for the state and national governments who have been compelled to constantly sweeten film incentives to compete.  Among the US states, the cost to American taxpayers is well over $6 billion in under a decade.  In the early days, back in 2002/3 when only New Mexico and Louisiana offered film tax credits, they got away with limited and modest incentives of 15% back on certain production costs.  To stay at the top of the pack, however, Louisiana (as one example) is now offering up to 35% on ALL spending.
Sustainable industries capable of standing on their own two feet have not taken root (even in Vancouver, who has been at it much longer) and subsidies have needed to be increased, rather than decreased (which was the original plan in these places: If You Build it (film infrastructure), Hollywood Will NOT Come (unless bribed)).
In a race to the bottom, there can never be a winner.  Europe finally figured this out and is in the process of taking action.
In June 2011, the European Commission launched "a public consultation as the first step of a review of the criteria used to apply EU state aid rules to Member States' financial support for making and distributing films." In the accompanying issue paper, the European Commission noted that, while European Union member film incentives may lure films to Europe, they also result in a subsidy race that contradicts treaty objectives:
Major US-financed films have an average production budget of $65 million (€46million), with the most expensive films exceeding $200 million (€141 million). This is many times higher than those of typical European productions. While attracting them with subsidies may ensure that these high profile films are made in Europe rather than elsewhere, such subsidies distort competition among European production locations. In these cases, the question is not whether the film will be produced but only where this will be done.

To the extent that this use of public subsidies in effect leads to competition with other Member States, this is detrimental both to the sector and to European taxpayers. It was not envisaged when the original State aid rules for promoting the European cinematographic culture were designed. Avoiding subsidy races is precisely one of the objectives of the State aid provisions of the Treaty.
As Variety noted today, some of the first proposals are now being put forth to end the race to the bottom in the EC:
The aim is to prevent European countries from using subsidies to compete among themselves for prestigious Hollywood projects.

Non-Euro filmmakers bringing productions budgeted below €10 million ($13 million) to Europe will be allowed to draw up to half their coin from local subsidies, the same allowed to local films.

But aid for foreign films with budgets between $13 million and $26 million would fall to 30%, and drop to just 10% for films budgeted above $26 million.
In effect, the proposals would not outlaw incentives for US productions entirely, but it would make the rate more and more regressive the bigger the project's budget is.  At 10% for films over $26 million, this would effectively nullify their draw for the US productions.  I suspect only projects set in Europe would go there and those set in the US, like Tom Sawyer, would stay home.  How novel.
The member nations of the EC, often derided as communist or socialist by Republicans in many of the states offering the biggest film incentives, are sounding more Republican than the GOP.  According to the EC's new proposals, capping will ensure competition on the "basis of quality and price, rather than on the basis of state aid":
Setting a cap will ensure that other parameters for the location decision-making, such as the quality of local crew, stages and technology remain decisive, and that competition takes place primarily on the basis of quality and price, rather than on the basis of state aid.
Isn't this how it's supposed to be?  Rational?  What American would not agree with this?  The self-interested people in New Mexico, Georgia, Louisiana etc. should ask themselves why they need a film incentive.  I think they don't do this because they already know what the answer is.  They need it because, on a level playing field, California and New York clean their clocks.
Before 2002, US film and television productions went to states other than New York and California for the right reasons: creative and artistic concerns.  When runaway production happens for those reasons, people in California and New York would be unwise to complain (and for the most part, they didn't).  If film workers in Georgia, New Mexico, Louisiana and the like are as skilled and talented as they proclaim, then they should not be afraid to compete on a level playing field.
We would all be better off if runaway productions happened for the right reasons, not because they are being bribed by HUGE subsidies.