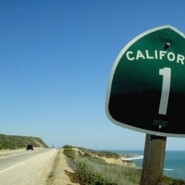 Extension of California Film & Television Tax Credit Program
from: FilmWorksLA.com –
A bill to extend the California Film & Television Tax Credit program — which is set to expire in 2013 — for an additional five years cleared its first legislative hurdle in Sacramento this week.  The bill (AB 2026) received overwhelming bi-partisan support with a 7-0 vote in the Assembly Committee on Arts, Entertainment, Sports, Tourism and Internet Media. Assemblymember Felipe Fuentes, who authored AB 2026, said the the incentive is aimed at "leveling the playing field" with other states and nations offering bigger incentives:
"We can't afford to let this signature industry walk away from California," said Assembly member Felipe Fuentes (D-Sylmar)…

Fuentes stressed that the bill is aimed at "leveling the playing field" by encouraging producers to shoot in California rather than opt for a wide variety of sweeter incentive deals outside the Golden State. "This is not a giveaway to film stars," he added.

The committee approved the legislation, Assembly Bill 2026, on a 7-0 vote with one abstention. The measure will be heard next by the Assembly Committee on Revenue and Taxation.
Film Works will be tracking AB 2026 as it progresses through the legislature.  Stay tuned.