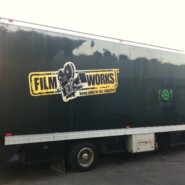 Film Works Reel News Update
from: FilmWorksLA.com –
Proposed U.K. Tax Incentive for Animation and Video Game Industries:  Designed to Cause Runaway Production from US or Protect British Cultural Content?
The following video from a recent session of England's Parliament is, pardon our pun, rather animated:
According to an article in The Guardian, both the animation and video games industry are significant contributors to England's economy and the intent of the tax incentive is to protect and promote the creation of British content in the U.K.:
Aardman Animations, the Bristol-based independent producer behind "Wallace & Gromit," has, alongside other animators, been calling for the Treasury to introduce a tax relief to support British production, at an estimated direct cost to the Exchequer of £17m a year. Animation is a £300m-a-year industry that employs 4,700 people directly… British animation has been in decline in recent years, as other countries have offered generous subsidies for cartoonists to move abroad, with "Bob the Builder" now produced in the US, "Thomas the Tank Engine" in Canada and "Noddy" made in Ireland. The industry believes the result is British pre-school children now see largely foreign-made content. The tax breaks are expected to operate on similar lines to film, in which projects filmed in the UK qualify for a 20% or 25% break depending on the production budget.
Many working in California's animation and video game industries will ask whether the new U.K. tax incentive will result in more jobs lost to overseas.  It's too early to tell, but it does appear the purpose of the new incentive is to grow England's indigenous animation and video game sectors.
Film Works will keep a close eye on the proposed legislation and any potential impacts it might have for Californians.