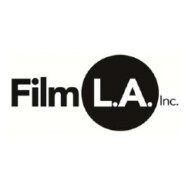 FilmL.A. Names Philip Sokoloski to Top Communications Post
Communications Director to Take Reins as VP, Integrated Communications
LOS ANGELES – September 5, 2012 – FilmL.A. — the not-for-profit community benefit organization that coordinates permits for filmed entertainment shot on-location in the City of Los Angeles, unincorporated parts of Los Angeles County and other local jurisdictions — today announced the appointment of Philip Sokoloski to the newly- created position of Vice President, Integrated Communications. The change is effective immediately.
In his new role, Sokoloski will be responsible for the planning, execution and measurement of integrated communication campaigns serving FilmL.A.'s industry, community and government stakeholders. With a responsibility set bridging media relations, community outreach and market research, Sokoloski will play a major role in the organization's growth and expansion as it presses forward with a series of five-year strategic initiatives.
Prior to accepting his new appointment, Sokoloski served as FilmL.A.'s Manager and then Director of Communications. A ten-year veteran of the company, Sokoloski is among the organization's longest-serving employees. His numerous accomplishments at FilmL.A. include serving as a co-creator of Film Works (www.filmworksla.com), an award-winning public education and marketing campaign. He was also instrumental in the 2007 launch of FilmL.A. eNEWS and the successful rebrand of the organization to "FilmL.A., Inc." in 2005.
"I am thrilled to have Philip assuming a greater leadership role at our organization," said FilmL.A. President Paul Audley. "Philip will be an integral part of the trio involved in our communications and public affairs activities, with me and the upcoming appointment of an Executive Vice President. Philip is well prepared for this responsibility and I look forward to working with him in advancing FilmL.A.'s work in greater Los Angeles."