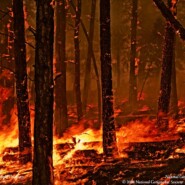 Fire Requirements – Los Angeles, Ventura County and Brush Areas
We are approaching high fire season for all of Los Angeles, Ventura County and brush areas. Please budget for an FSA & Water Truck. This can include permits for driving shots.
In Los Angeles Fire Safety Advisors run $45 per hour, OT after 8 and double after 12. 4 hour minimum.  LA City UFSO is $64/hr, 4 hour minimum and does not go into overtime. Ventura County FSO is $48/hr, OT after 8, double after 12. Both fire officers are paid on a timecard provided by production.
The 4,000 gallon water truck will be your responsibility. We suggest searching www.la411.com if you don't have a current contact.  Please contact the Film This! staff if you have any questions.