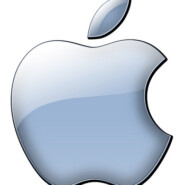 Has Hollywood Given Apple Too Much Power Over Its Digital Future?
from: TheWrap.com –
With Hollywood's help, Apple is on the verge of total domination of the digital movie market.
The company already controls 65 percent of digital movie sales, according to research by IHS Screen Digest.
Now, as it expands digital offerings into the cloud, it threatens to dwarf Hollywood's own UltraViolet cloud initiative, with the only credible challenge coming from Amazon and Google, not the movie industry.
"If they do this right, Apple is in the lead position," James McQuivey an analyst with of Forrester Research told TheWrap. "They're already in a strong position. The dark horse here is Amazon, not UltraViolet."
How did that happen?
UltraViolet, backed by powerful retailers like Walmart and every major studio except for Disney, was aimed at promoting digital ownership, as opposed to the streaming or rental market dominated by Netflix or Redbox. It was also intended to prop up sagging disc sales by adding digital rights to DVDs and Blu-rays.
But so far it has not caught on. In January, its backers announced that roughly 750,000 accounts had been set up, much fewer than analysts had anticipated. The system, some customers complained, is overly complicated.
Studios says they are working to streamline the experience and believe that once Walmart begins offering UltraViolet enhanced products through its recently announced "disc-to-digital" program, customers will catch on. Still it's hard to escape the feeling that it debuted with a whimper, not a bang.
"Current adoption doesn't concern me," McQuivey explained. "It's the lack of a reason for people to adopt it in the future."
"To be fair to them, I don't know that they understood there would be a day where the device you bought determined which movie you bought," he added.
This despite the fact that Apple did exactly that with MP3 music purchases.
Mark Teitell, general manager and executive director of DECE, the studio UltraViolet collective, maintains that consumers value interoperability in cloud services — and said research shows that they want multiple cloud-based services to choose from.
"Market dynamics show that consumers want to use multiple services as they are increasingly accessing video entertainment from multiple cloud-based services and devices and therefore seeking interoperability," Teitell told TheWrap.
He suggested that growing number of cloud services is increasing consumer awareness about how they work. Apple's move into the market will surely increase it even further.
The tech giant already controls a huge chunk of market share due to its popular iTunes store and dominates the tablet market with the iPad. Extending that reach into the cloud is a natural move for the tech giant.
Hollywood will be hard-pressed to compete with the Cupertino, Calif.-based company, which has convinced consumers its goods are must-haves. And that's without the Apple TV set reportedly in the works.