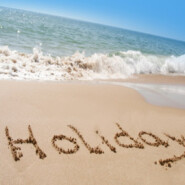 Holiday Filming Restrictions 11/2/11 – 1/2/12
The City of Los Angeles has implemented City-wide holiday filming restrictions to minimize the impact of on-location production to businesses and merchants that rely on holiday sales.
As a result, filming activity including lane closures, street closures and street parking will be limited in all commercial/retail areas of the City.
Individual filming requests will be evaluated on a case-by-case basis and must meet a standard of minimal impact that satisfies the Los Angeles Board of Public Works, the Department of Transportation, the local City Council office, and the Los Angeles Police Department.
The restrictions will remain in effect from November 21, 2011 through January 2, 2012.
For detailed information regarding restricted areas and for assistance in planning film shoots during this period, please call (213) 977-8600 and ask to speak with a member of FilmL.A.'s Production Planning Team.