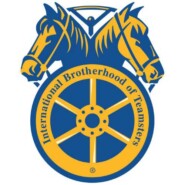 Hollywood's location managers have staked out a new three-year contract.
Teamsters Local 399 on Thursday reached a tentative agreement for about 600 location managers in the Los Angeles area with the Alliance of Motion Picture and Television Producers, said a person close to the negotiations who was not authorized to speak publicly about the matter.
Patterned after similar contracts negotiated by studio drivers, camera operators, grips and other technical crews and crafts workers, the new deal provides a 2% annual wage increase and additional funding for the union's health plan.
The new contract, which must be ratified by members Tuesday, is set take effect Aug. 1.
This fall, the Teamsters will negotiate a contract on behalf of casting directors.