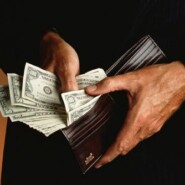 Increased Spending for Original Online Content
from: Gordon Meyer, P3update.com –
Over the past few years, countless panelists at industry conferences have observed that the online world is now where basic cable was in the 1980s. "Online is definitely the future," they proclaimed. On one end of the economic scale, this has led to the creation of independently produced Web series, such as the post-apocalyptic "The New Kind" by Portland, Oregon-based indie Filmmaker Peter Hyoguchi. On the other end of the scale, heavily capitalized companies like Netflix have gotten into the game by creating original programming, such as the critically acclaimed Netflix series "House of Cards," which premiered in February 2012.
The companies of Netflix, Walmart-owned Vudu, Best Buy-owned CinemaNow, Hulu Plus (owned byComcast/NBCUniversal, Fox and Disney) and the recently announced Redbox Instant (a joint venture by Coinstar andVerizon) are in many ways like yesterday's pioneering cable networks in that they're all content aggregators and original content producers. Of course, the difference is that today's companies simultaneously offer content to consumers on multiple platforms, including the Web, smart TVs, set-top boxes (like select Blu-ray players), smartphones and tablets. Except for Netflix, the biggest players are either owned outright or largely backed by large corporations with very deep pockets. And even though Netflix is its own corporate entity, it too is now a multi-billion-dollar company.
This topic was recently discussed in great detail at an Entertainment Symposium hosted by UCLA. Historically, the budgets for content on new distribution technologies and channels have always been reasonably low, especially when those outlets were relatively new. However, in many cases, the budgets for today's original online content are comparable to, if not higher than, those for broadcast TV. Variety reports that CAA TV Literary Agent Peter Micelli talked quite openly at the UCLA event about the generous budgets of many original shows, including Netflix's "House of Cards." "The cheapest show is $3.8 million an episode," Micelli told the 500+-member audience. "'House of Cards' started at $4.5 million and [Executive Producer David] Fincher took it way above that." While Netflix keeps its production budgets under a tight lid, Micelli speculated that the company's next two original series, Eli Roth's "Hemlock Grove" and Jenji Kohan's "Orange is the New Black," both have budgets in the $4 million-per-episode range. Apparently, the business model is to offer high-profile and high-quality original content on an exclusive basis to attract and retain subscribers, and then, after four years, offer that content to cable networks and other distribution outlets to generate additional revenues.
In addition to Netflix, Micelli pointed out the hiring of Nancy Tellem, a former top CBS executive who's now at Microsoft and charged with generating original scripted content for distribution via Microsoft's Xbox console. "She's going in looking at it in a similar way to Netflix," Micelli said. Meanwhile, the online retail giant Amazon established Amazon Studios to generate original content as well. According to Micelli, the company's initial focus was on lower-budgeted programming and genres, like comedies, but it's still spending a million dollars or more per episode for many productions. The CAA agent also criticized the broadcast networks for spending so much money on promotion instead of programming, and noted that Netflix's big advantage is its use of "big data" to guide viewers to content. "They're also not spending $40 million a show on a marketing campaign," said Micelli. "They have a guy in a room who writes an algorithm."
Micelli discussed Netflix's choice to focus on serialized content (in which storylines unfold with each episode), at a time when many broadcast executives are pressuring producers like Damon Lindelof ("Lost") to simplify storylines so viewers can more easily watch episodes on a standalone basis. Netflix also chose to make all 12 first-season episodes of "House of Cards" available at one time, instead of using the traditional broadcast model of showing one episode per week. This way, program junkies had the option of "marathoning" the entire season in one or two sittings.
Cable networks like TNT have been producing original content for many years, but Micelli anticipates seeing an even greater mix of original content in addition to the licensed, off-network programming. "They're not getting the value," he stated. "Original content will become more and more the norm at all of these places."