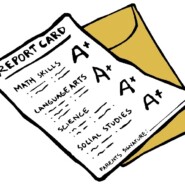 Industry Report Card: Feedback on State of the Biz
from: Shoot Online –
LOS ANGELES, August 17, 2012, A SHOOT Staff Report — With such recent competitions as the Cannes Lions International Festival of Creativity and AICP's Next Awards in the industry's collective rear-view mirror, and ongoing Emmy buzz with last month's announcement of primetime nominations, there are lessons to be learned from the awards show circuit about the state of the business and creativity, several of which were identified and expounded on by various judges.
Tom Eslinger, digital creative director of Saatchi & Saatchi Worldwide, and president of the inaugural Cannes Mobile Lions jury, said that among the prime lessons learned from the judging experience was that to win a Lion "you need to have more utility and less mobile being done just for the sake of doing mobile. The work we honored had high utility, a great idea and great craft. What didn't get awarded was the work that had less utility."
Case study films were also telling, he related. "A lot of work suffered because some lazy agencies threw their Cyber or Integrated entry into the Mobile competition. Two-and-a-half minutes into the three-minute case study, you'd finally see the mobile piece—such a tiny part of the presentation that you couldn't determine its significance."
Still, there's much to be optimistic about given the results of the first ever Mobile Lions. "Some of the work was fantastic. Some wasn't-it's the same as every other category at Cannes," said Eslinger. "It's clear even at this first [Mobile Lions] competition that there's a great deal of potential. There's a lot of white space to fill in so that this potential in mobile can be realized."
Rob Reilly, worldwide chief creative officer/partner of Crispin Porter + Bogusky (CP+B), and chair of the Cannes Lions Titanium & Integrated jury, cited this year's Grand Prix for Good winner, Help Remedies Bandages' "Help I Want to Save a Life" from Droga5, New York, as carrying an important lesson. "This category is about charities and social causes which typically relate to raising money and/or public awareness," said Reilly. "But this time the work went way beyond this and there's a lesson there. The revelation of Help Remedies is how much good can come from asking a brand to do something small—not even change their band-aids' packaging but just include an envelope and a swab in that packaging to facilitate someone registering for bone marrow matching. You're bleeding, you use a bandage, you take a swab, get a sample, put it in an envelope, mail it and you're registered and screened. It's a brilliant idea which should spark brands to look at their packaging in a different way. Can I do something, can I have a duality for commerce, for my business, while also doing good? That's more than a TV commercial trying to raise money. These are ideas we need to keep coming up with. The creatives went to a client and convinced them this is something they should do—it will draw attention to your brand, which helps your business, your potential for profit while accomplishing good. The two aren't mutually exclusive. It's a path forward for how we look at charity."
The Help Remedies initiative is a creative catalyst, affirmed Reilly. "Cannes for me has always been a reminder to work harder, to get smarter. The lesson is that you need to keep pushing—even more because the competition is global. Countries you'd never expect to be entering Titanium or Integrated are doing just that with impressive work—Colombia, Israel. Just their making the shortlist at Cannes is equivalent to gold at most shows.  "At the same time," he continued, "while we always have to strive to do better, there's not enough celebration about accomplishments outside the Grand Prix honors or Gold Lions at Cannes. We need to do better about rewarding and feeling good about being shortlisted, about Silver and Bronze Lions. These are true achievements. I don't think enough emphasis is given to these so-called 'other' medals. At the show, they barely put the Bronze info on the screen for 10 seconds. This is work that often has spectacular thinking from which lessons can be learned and enough attention and scrutiny aren't being paid to them."
Global creativity
Tom Dunlap, executive producer of RSA Films, served as a judge on the inaugural Cannes Lions Branded Content & Entertainment jury. He too sees growth in creativity worldwide. "China, Australia, Tunisia, for instance, impressed me, underscoring that creatives are doing stuff all over the world that merits attention," said Dunlap. "What we saw this year will be tenfold next year.  It's even reflected on our jury—Bill Davenport Wieden+Kennedy Entertainment and Doug Scott OgilvyEntertainment are forging their own trails in the U.S. as are Dean Baker JWT Entertainment in the U.K., Silvia Goh LiquidThread Starcom Mediavest Group in China, Cyrus Oshidar [Bawa Broadcasting ] in India. I also learned more about where the work is coming from—not in terms of just countries but companies. It's not always out of ad agencies though places like
TBWA\Chiat\Day, JWT, BBDO and others are doing it right. We're also seeing media companies stepping up to the table, holding companies that have set up targeted divisions for branded content and entertainment. We are also seeing players coming into the picture who are not the normal advertising industry people."
The alluded to Davenport, president of W+K Entertainment, said of his jury experience this year. "I was blown away by how much stuff Australia is doing—the U.S. had the most Lions but Australia had many winners. It was great to see what other countries and cultures are doing. Our industry is truly international."
Relative to the big picture, Davenport said the judging experience left him feeling optimistic. "There's plenty of room to do good work in this space, to grow and expand. Interactivity, online, different content forms are growing and there's no end in sight. Still, story and engagement are everything. As judges we were often asking if an entry was content or a commercial. You can argue commercials are content. One argument was that if it's led by the viewer or the experience or the story, it's content or entertainment. If it's led by the brand, it's a commercial. I don't subscribe to that. At Wieden we've been doing commercials totally led by story the last 20 years—the best agencies are doing just that. Also, the percentage of creative success for commercials as compared to branded content or entertainment is about the same—80 to 90 percent of the work isn't that good. Ten percent is really good. So whether it's traditional or untraditional content, we have a long way to go either way."
Stateside prowess
Still, RSA's Dunlap noted that with all the global competition, the U.S. is still turning out trailblazing work. He cited CAA's "Back to the Start" for Chipotle which won two Cannes Grand Prix honors, for Film and Branded Content & Entertainment; Nissan and Sony's "GT Academy USA" out of TBWA\Chiat\Day, L.A., which earned a Gold Lion; and "Nature Valley Trail View" for Nature Valley granola bars from McCann NY, a Gold Lion winner.
The latter deployed Google Map technology for mapping trails in and providing panoramic views of U.S. national parks. A McCann team hiked trails at three national parks over a two-month period. Outfitted with unique camera technology and averaging six to 13 miles of trail daily, the team captured every mile. The end result is more than 300 miles of park trails stitched together from a 360-degree perspective captured through 11 lenses for one immersive view.
"You could hike the trail before you hiked it," related Dunlap. "When we saw that Nature Valley sponsored national parks, that made for a project aligned to the brand message and we found that to be worthy of a Gold Lion."
On the Film Craft Lions Jury, judge Diane Jackson, executive VP, director of integrated production at DDB Chicago, offered a different take on the U.S. and for that matter the U.K. awards show performance, while noting that there's something to be said for animal magnetism.
In terms of themes and trends she saw in this year's competition, Jackson shared, "If the idea has an animal in it, then it's sure to be a winner—pigs, bears and the entire farm yard." Overall, she continued, "Increasingly we are seeing amazing innovative work out of new markets. The U.K. and U.S. no longer have such a strong hold on the business. In fact, I thought generally it was a poor year for both. While the Festival has expanded to incorporate new categories, such as this year's Branded Content & Entertainment Lions, I think the Festival must strive to ensure this work is truly worthy of a Cannes Lion and that it also answers to the same standards of creativity that the Festival prides itself on."
Geoff Edwards, co-founder and executive creative director of DOJO, San Francisco, was on this year's Film jury. Asked to assess the state of creativity, Edwards said, "We're in a solid place overall but we're on the cusp of doing more—it's like the start of the Gold Rush. The playing field has been leveled creatively. Everyone has the tools, can create sites, experiences, has programmatic experience—with that firm kind of foundation, what has to stand out more is the core idea. We're in an environment of experimentation now, looking for those breakthrough ideas that can live on the solid foundation we have built that spans a variety of different touchpoints."
Michael Canning, sr. VP/executive creative director, Leo Burnett, New York, said, "This is the most exciting time to work in the communications industry. There are so many canvases on which we can convey ideas that engage people. You can project ideas across so many platforms, so many different screens. At the same time, lines are becoming blurred, as reflected in Chipotle which won both the Film Grand Prix and the Branded Content & Entertainment Grand Prix.  You have the best Film work being recognized as the best piece of Branded Content. That showcases the ability of an idea, of a piece of work to successfully reside in different places."
R&D
Last month during the L.A. leg of the road show for the AICP Show and Next Awards, three judges for the 2012 Next competition—Tanya LeSieur, director of integrated production at Saatchi & Saatchi; Winston Binch, partner/chief digital officer at Deutsch LA; and Dustin Callif, exec producer of digital atTool, and president of the AICP Digital chapter—were featured in a panel discussion moderated by Matt Miller, president/CEO of the AICP.
All three judges stressed the need for experimentation. LeSieur noted that any marketing budget should have a percentage allocated for experimenting with concepts, content and platforms. It's this monkeying around, she said, that can lead to breakthrough work.
Callif concurred, relating that Google makes its mark on the Next Awards every year, in large part because they "let creatives experiment."
Binch observed that advertising is the only industry "that doesn't have R&D baked into its business model which is f***ing nuts."
A big Next winner was "Take This Lollipop" for Little Monster out of Tool, which was honored in the Next Integrated Campaign, Social, Website/Microsite and Cause Marketing categories. While so-called new media were supposed to usher in an era of fragmentation, "Take This Lollipop" scored mass appeal; its personalized and harrowing storytelling struck a responsive chord with some 100 million people checking it out.
Miller noted that 100 million underscores the staggering scale that can be reached via word of mouth. Callif said that the success of "Take This Lollipop," individualized via Facebook info, speaks to what can be accomplished when a director and a technologist come together to create content. He affirmed that "personalized storytelling"—like the dynamic central to "Take This Lollipop" where a viewer's personal experience is integrated into the story—represents "a huge opportunity" in both the advertising and entertainment space.
Emmy
As for what lessons can be learned from the current field of Emmy nominations, there's a paradoxical corollary to the big audience reach of "Take This Lollipop"—namely the mass medium of television has many cable specialty niches, making for an uneven playing field on the awards front. In an AP report, Matthew Weiner, creator of Mad Men—the critically acclaimed AMC series which tied this year (withAmerican Horror Story) for the most Emmy nominations, 17—noted that in the so-called broadcast vs. cable proposition, the latter has an inherent edge. "There is always room to take a risk when you don't have to deliver 25 million people, and that's an unfair advantage."
In SHOOT's ongoing "The Road To Emmy" series of features, nominees have reflected on varied trends, with one recent category change lauded, another criticized. The latter occurred last year when the Television Academy merged the best TV movie and miniseries categories into one. "It's actually movies, miniseries and limited series all rolled into one," noted Leslie Greif, founder/CEO of production companyThinkfactory Media, who chatted with SHOOT for the first installment of "The Road To Emmy" (SHOOTonline, 7/13) just prior to his History channel miniseries Hatfields & McCoys earning a whopping 16 nominations. "It's a disappointing decision [merging these categories together]. These are three different art forms now grouped against one another. A two-hour TV movie is quite different from a limited series totaling eight or 10 hours—each closed one-hours with different cliffhangers, different budgets, different directors. And then you have a miniseries like ours with one cast, one director, for which there won't be a season two, having to hold an audience for three different evenings. It's like putting a sitcom, a reality show and a drama—30 Rock, Survivor and Criminal Minds—all in the same category and awarding one as best series of the year. That would not be a true reflection of the accomplishments of these great shows. Essentially that's what the powers that be have done in miniseries, movies and limited series with the Emmys.
By contrast, gaining praise was the TV Academy's revamping this year of VFX categories. The change is akin to what the Visual Effects Society (VES) has already firmly in place—a category distinction between VFX-driven programs and those in which VFX play a supporting role. In our third installment of "The Road To Emmy" (SHOOTonline, 7/26), SHOOT connected with Richard Friedlander, co-founder/partner in Brainstorm Digital, which last year saw its artists win the Emmy for Outstanding Special VFX for a Series on the strength of the pilot for Boardwalk Empire on HBO. Now in 2012, Brainstorm Digital talent is again nominated for Boardwalk Empire—this time for the "Georgia Peaches" episode and in the new Outstanding Visual Effects in a Supporting Role category.
"For me, it made a lot of sense for the TV Academy to set up the two categories this way like the VES," said Friedlander, VFX producer for Brainstorm Digital on Boardwalk Empire. "Effects work that's invisible—that doesn't put on a show—should not be competing with a more obvious visual effects usage such as in sci-fi where it plays a primary role in the story. We won the Emmy last year even though we were up against much more visual effects-driven projects. Now with the new categories, we're not competing against a show like Game of Thrones HBO, which has effects that are more spectacular in nature."
Meanwhile, this year's primetime commercial Emmy nominations also point to a trend as observed by Matt Ian, a group creative director at Deutsch LA, which earned two noms—one for Volkswagen's "The Dog Strikes Back," a 2012 Super Bowl spot; the other for the teaser to that commercial, VW's "The Bark Side." Ian, who worked on both spots, noted that having both a Super Bowl broadcast spot and a teaser/promo, which played primarily online, gain Emmy nominations is quite telling. "It underscores how the Super Bowl is evolving," he said. "What used to be a huge one-day media event is extending, growing and getting better. You can tell a story leading up to the Super Bowl and even after it. We could one day see an entire series of content that runs over an extended period with the Super Bowl being a centerpiece. I don't know if we are ever going to be judging a single commercial on its own merits for the Super Bowl again."
Report card
As for other lessons learned and reflections on the state of the industry thus far in 2012, SHOOT for its industry report card canvassed a cross-section of folks to get their responses to questions regarding the creative highlights of 2012 thus far, trends and developments carrying implications for this year and next, and what they envision creatively and from a business standpoint for the second half of 2012 and beyond.