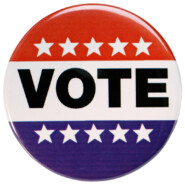 June 5th 2012,The California Primary,Your Vote Counts!
from: ShootMoviesInCalifornia.com –
A few months ago I had the opportunity to meet and interview 2 candidates for the new 50th Assembly District.
Click on this link to see a picture of the 50th District. You might live in it.
Betsy Butler who is currently the Assembly person for the 53rd District and Torie Osborn who is running also.
I have the videos for you all to see since the 5oth District is a new District and one of these women will be representing a lot of people that work in the California film industry.
Here is Torie Osborn's video:
Here is Betsy Butlers video: