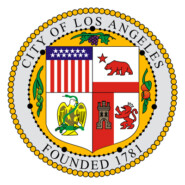 LA City Film Task Force: Feb. 3 Meeting
The Los Angeles City Film Task Force is proposing the next meeting be held February 3, 2011, at 2PM. The location has yet to be determined.
Subjects under consideration for discussion are open. If you are interested in speaking or making a presentation, contact John Wickham, Office of the Chief Legislative Analyst, at 213-473-5738 or by email.