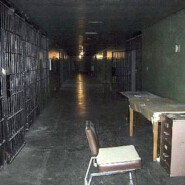 Lincoln Heights Jail to Close for Evaluation
Please be advised, Lincoln Heights Jail will be off limits to all production activity for a period of approximately ten weeks. The closure was requested by the Los Angeles City Fire Department.
During its closure, Lincoln Heights Jail will undergo an environmental evaluation. FilmL.A. will issue subsequent alerts noting updates as more information becomes available.