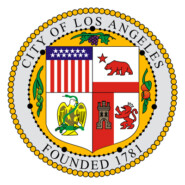 Location Hollywood Meeting Feb. 23
The Los Angeles Chamber of Commerce is hosting an industry event, entitled "Location Hollywood: Keeping LA the World's Entertainment Capital," on Wednesday, February 23, 2011, 12Noon-130PM, at 350 South Bixel Street, Los Angeles, CA 90017. Click here for Google Maps.
Keynote speaker for the event is Frederick Huntsberry, COO for Paramount Pictures Corporation. Also speaking will be LA City Councilman Paul Krekorian, FilmLA president Paul Audley, and MPAA VP for State Government Affairs Melissa Patack.
For more information, contact Beverly Kenworthy at 213-580-7531. There is no charge for the event, but you must RSVP.