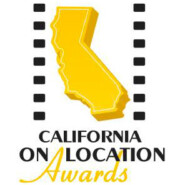 Location managers for 'Luck,' 'Argo' and 'Hitchcock' honored
from: Richard Verrier, LA Times –
Location managers for HBO's drama "Luck," the Ben Affleckspy movie "Argo" and "Hitchcock" won top honors at the 18th annual California On Location Awards Sunday night.
Chris Baugh, location manager for "Argo," won the award for location professional of the year in the feature film category.
The movie, about an unlikely plot hatched by CIA agent Tony Mendez to rescue American embassy workers during the Iranian hostage crisis in 1979 by passing them off as members of a Canadian film crew, was filmed mainly in Los Angeles.
The $44-million movie featured scenes at a Veterans Affairs medical building in North Hills, a Mansion in Hancock Park and the Ontario International Airport, where a dormant terminal was converted to look like the chaotic Tehran airport.
A 20-year veteran, Baugh has worked on such recent films as "We Bought a Zoo," "Inception" and the TV series "Arrested Development."
"After I first read the script, I thought it would be a pretty tall order,'' Baugh, 41, recently told The Times. "You have a better chance of matching the surface of Mars in Los Angeles than finding the look of Tehran of the 1970s."
Caleb Duffy won in the independent features category for his work on "Hitchcock." The movie starring Anthony Hopkins as the iconic director was filmed at several L.A. landmarks, including The Palace Theatre downtown.
Gregory Alpert was location manager for HBO's drama "Luck," which was filmed at Santa Anita Park in Arcadia and other locations until the horse-race drama was canceled in March after a third horse died during production.
The awards were presented Sunday night at Langham Huntington hotel in Pasadena. The event was organized by Film Liaisons in California Statewide, a nonprofit group representing regional film commissions.