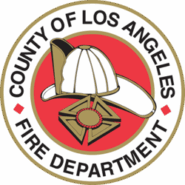 Los Angeles County Fire Fee Increase
Effective March 1, 2013, the Los Angeles County Fire Department will raise the hourly pay rate for Fire Safety Advisors (FSA). The pay rate will increase from $40.00 to $45.00 per hour. The $5.00 increase is based on the 40-hour rate for a top step fire specialist.
As a reminder the following criteria remain in effect regarding FSAs:
1. All job assignments are for a minimum of four (4) hours per day; time-and-one-half applies after an 8 hour day and double-time is received for jobs that last 12 hours or longer. Daily general overtime provisions apply as specified by State Law.
2. Hours worked shall be continuous from call time to wrap. No split shifts or deductions for meal times are allowed.
3. Once an FSA has been assigned, the production company is responsible to pay the four-hour minimum rate. To cancel the request for an FSA, production representatives must notify the FSA Dispatch Center that the FSA is no longer needed before 12:00 noon, one business day prior to the beginning of production.
4. FSAs shall receive meals at no cost to the FSA.
5. FSAs are former County of Los Angeles Fire Department employees and are not covered by the Los Angeles County Fire Department Worker's Compensation Insurance.
Thank you for your attention to this Production Alert. If you have any questions about current filming fees and requirements, we welcome you to contact FilmL.A.'s Production Planning Department at 213.977.8600.