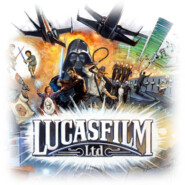 Lucasfilm Scraps Plan for New Movie Studio in N. California
from: FilmWorksLA.com, News Reel
Apparently, some residents in Northern California's Marin County, the long-time home of George Lucas' Skywalker Ranch, aren't all that concerned about runaway production.
Due to "bitter opposition" from some of its Marin County neighbors and related delays and setbacks on its new proposed studio, Lucasfilm Ltd. decided to cut its losses and take the project elsewhere.
Lucasfilm Ltd., the force behind the Star Wars movies, surprised Marin County by announcing that it has pulled the plug on the controversial Grady Ranch project, citing bitter opposition from neighbors and delays in the approval process… The company said it would construct new facilities elsewhere and hoped to sell the historic farmland to a developer interested in building low-income housing in an area about 15 miles north of the Golden Gate Bridge.
The plan called for a 269,000-square-foot digital media studio that would have included a 51-foot-tall, mission-style compound with two 85-foot towers, two indoor sound stages and an outdoor stage of nearly 7,000 square feet. There would also be screening rooms, guest housing, a general store, employee cafeteria and wine cave.
Lucasfilm's announcement was a major blow to backers of the project, as well as Marin County's economy, which stood to gain "hundreds of high-paying jobs":
"We love working and living in Marin, but the residents of Lucas Valley have fought this project for 25 years, and enough is enough," the company said in a statement. "We have several opportunities to build the production stages in communities that see us as a creative asset, not as an evil empire."
Lucasfilm has not disclosed which cities it is considering moving the project to, but hopefully the massive studio and the hundreds of high-tech film jobs will find a home in California rather than another state or nation.