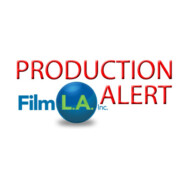 Metro Constuction Affects 2nd Street Tunnel, 2nd Street, Hill, Broadway, Spring and Main Streets
FilmLA Production Alert – Metro Constuction Affects 2nd Street Tunnel, 2nd Street, Hill, Broadway, Spring and Main Streets
Due to ongoing Metro construction activity in Downtown Los Angeles, please be advised that Metro contractors are relocating lines for Time Warner Cable, Teleport Communications Group, and Level 3 Communications. This work requires digging a trench through area streets to install conduit and underground vaults. Work began on Friday, December 14 and will continue through April 2013.
The construction schedule is listed below:
Monday – Friday: 9:00 AM to 3:30 PM

Saturdays: 8:00 AM to 11:00 PM

Sundays: 9:00 AM to 9:00 PM
Construction work will take place on 2nd Street, between Hill and Main Streets. Additional work will take place on Broadway between 1st and 3rd Streets; Spring Street between 1st and 3rd Streets; and Hill Street between 2nd and 3rd Streets. Filming in these areas will be limited, if not prohibited, during construction.
Filmmakers should also expect that traffic will experience short-term detours and lane closures around construction areas. There will be intermittent sidewalk and crosswalk closures and detours in areas of construction activity. Also, please be mindful that bus stops located near construction areas during times of construction activity will be temporarily relocated, and that this could also affect access for filming.
If you have any questions about specific construction activities, please call 213.922.7277 or email regionalconnector@metro.net. FilmL.A.'s Production Planning Department is also available to assist you at 213.977.8600.