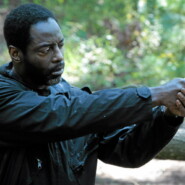 Mini-Sundance Film Festival comes to Los Angeles
from: Bob Strauss, Daily News –
The Sundance Film Festival is coming to Los Angeles. A mini version of it, anyway — and far from its usually snow-covered locale.
From Aug. 8 to 11, the Sundance Institute is presenting Next Weekend, spotlighting a series of features from last January's Park City, Utah, shindig, as well as some choice offerings from other festivals, a pair of world premieres and shorts and panels.
"We've been wanting to do something in L.A. for a few years, and when the Sundance Cinemas took over the Sunset 5 (8000 W. Sunset Blvd., West Hollywood), that was a great opportunity for us to work with them and to have a hub for the festival here," said Trevor Groth, director of programming for the institute.
"They've got a great communal area there at the cinema for people to come and talk about films."
"But we also wanted to expand and reach different communities as well," Groth added. "That's why we are doing our Next Sunday, which we're calling it, where we're taking films from the festival out to different organizations around L.A., like Cinefamily at the Silent Movie Theater on Fairfax, MOCA downtown, UCLA's Hammer and the Aero on the Westside. And obviously, a big one for us is our kickoff event, which we're doing at the Hollywood Forever cemetery."
That Thursday opener will be "American Movie," the 1999 documentary about no-budget filmmaker Mark Borchardt, along with a screening of "Coven," the short Borchardt was making while the doc was being shot.
Borchardt epitomizes the spirit of Next, a four-year-old section of the Park City festival that spotlights the bold, new visions in American independent cinema that the first L.A. Sundance program also celebrates.
Over the weekend, such acclaimed Utah-screened works as "A Teacher," "Blue Caprice," "Cutie and the Boxer" and "This Is Martin Bonner" will make their L.A. debuts at the Sunset 5 and, in some cases, the other venues.
Still, don't expect this to lead to a full-blown version of the Sundance Festival, just with better weather.
"There are existing festivals in L.A. that do a great job with very diverse programming: the L.A. Film Festival, the AFI, Outfest," Groth noted. "This, for us, was very focused and about helping these films that don't have huge marketing budgets to make a splash here."
Tickets to most Next Weekend programs are $15. To purchase and for more information, go to sundance.org/tickets.