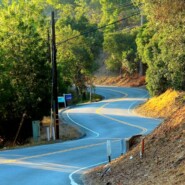 New LA County Road Fees to Take Effect July 1, 2013
FILM LA PRODUCTION ALERT
The Los Angeles County Board of Supervisors approved the latest in a series of planned film fee increases from the Department of Public Works. The revised fees, which officially take effect on July 1, 2013, are as follows:
 LA County Road Use Fee : $324 (from $319)
 LA County Road Application Fee: $146 (from $144)
 LA County Encroachment Fee: $268 (from $264)
 Flood Control Fee (Still & Film): $825 (from $814)
 Permit Issuance (flood control only): $116 (from$114)
For questions about the new fees, and particularly those fees that can be assessed multiple times against a single FilmL.A. film permit, we urge you to contact the FilmLA Production Planning Team at 213.977.8600.