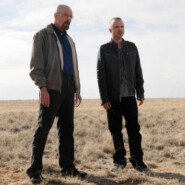 New Mexico governor vetoes film tax incentive bill
from: Richard Verrier, LA Times –
Bad news for the "Breaking Bad" bill.
New Mexico Gov. Susana Martinez has vetoed a film tax incentive that would increase the state's film credit to 30% for TV series shooting at least six episodes in New Mexico.
"I support the film industry as an important contributor to New Mexico's economy," Martinez said in a statement. "But like many New Mexicans, I previously questioned the logic of an unlimited subsidy to a
single industry at the expense of other worthy and competing investments the state must make, including classroom spending and healthcare for the most needy."
Backers of the so-called "Breaking Bad" bill, who had been counting on the Republican Martinez's support, expressed disappointment at the outcome, saying the veto sends the wrong message to film companies. New Mexico has been attempting to reposition itself as a leading film destination after losing business to rivals such as Georgia and North Carolina.
"It's unfortunate that the 'Breaking Bad' bill became a political football in recent days," said the bill's sponsor, House Majority Whip Antonio "Moe" Maestas (D-Bernalillo-16). "It is imperative that the film industry receive a strong message from state government that it is welcome in the Land of Enchantment."
Maestas said he and other supporters will introduce a similar incentive bill and expressed support it would be approved by Martinez as part of a large tax package.