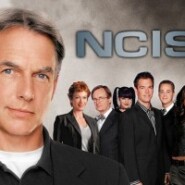 New Orleans spinoff to crime procedural NCIS likely to film in Los Angeles
from: Nick Goundry, The Location Guide –
A New Orleans-set spinoff series of the long-running US crime drama NCIS (Naval Criminal Investigative Service) would likely film on location in Los Angeles. Limited New Orleans filming is scheduled for an upcoming NCIS story that will be a tester for a full spinoff series set in the Deep South.
Television network CBS bases the massively successful NCIS brand in Los Angeles, but it's set in Washington, DC. The show follows a fictional NCIS team investigating crimes within the US Navy and Marine Corp. There's already been one successful spinoff series, NCIS: Los Angeles, which as the title suggests matches the setting with the filming location.
Shooting in New Orleans for the upcoming story will initially be just a few days to capture the broad iconography of the city, before the bulk of the shoot shifts back west. The indications are that filming will stay this way should a new series become a reality.
"We're going to try to highlight as much as we can [in New Orleans], from the bayou all the way into the music clubs," executive producer Gary Glasberg told USA Today: "The show is going to have a really significant music backbone. I really want to capture as much of the city as I can. It's such a rich backdrop that it almost becomes another character in the show."
Television network CBS bases the massively successful NCISbrand in Los Angeles but it's set in Washington, DC.
Many of the established crime procedural titles on US television identify themselves with iconic US cities but shoot in California. The original CSI: Crime Scene Investigation is set in Las Vegas, with spinoffs set in Miami and New York, but California has been the production base for all three.
Similarly, serial killer drama Dexter was set in Miami throughout its run, but filmed there only for its pilot before shooting eight seasons on location in California.