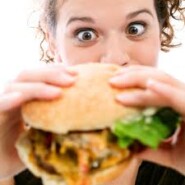 New York is eating California's lunch with bigger, smarter film incentives
from: Priscilla Hamilton and Kristen Keough, The Sacramento Bee –
California lost again. Last week, Disney, Marvel and Netflix announced that they will be filming a new series for Netflix in New York. With nearly 60 episodes, this will be the largest film or television project in the history of the state, and represents hundreds of jobs that will be created in New York – not California.
For more than a decade, film incentives have slowly whittled away the Golden State's share of employment in the entertainment industry. Louisiana, New Mexico or Georgia will not be able to maintain media infrastructures to compete with California once state budgets can no longer justify the expense of incentives; but as New York's film industry continues to grow, it is becoming self-sustaining.
As California sits back in the incentives race, will New York's incentives enable the state to surpass California as the leading entertainment cluster in the United States?
Consider what New York has that other states offering production incentives lack. New York ranks second in the nation for the number of workers employed in the entertainment industry and has seen the most growth in employment in filmed production since 2004, gaining more than 10,000 jobs. California still employs the most people in the entertainment industry, but has lost more than 16,000 jobs since 2004. Like Los Angeles,  New York City possesses a large pool of local creative talent important for film production, including writers, editors, artists and actors.
In combination with this deep labor pool, New York's incentives are as aggressive as a cabbie en route to La Guardia during rush hour. Each year, the Empire State spends $420 million on incentives, while the Golden State spends only $100 million. A project can recoup 30 percent of its costs if it shoots in New York City and 35 percent if it shoots outside New York City, whereas California incentives are 20 percent no matter where you shoot in the state. Plus, New York offers an incentive for post-production.
New York's two-pronged approach is significant because New York City, like Los Angeles, is an expensive place to film and do post-production. New York's film incentives are in place through 2019, while California's end in 2017.
Thanks to these incentives, New York produced four critically acclaimed films in 2013: "American Hustle," "Blue Jasmine," "The Wolf of Wall Street" and "Inside Llewyn Davis." In all the categories excluding animated, foreign and documentary films, movies made in New York collected 20 Academy Award nominations, winning one for best actress Cate Blanchett in "Blue Jasmine."
California even fell behind Louisiana, which collected 14 nominations and six wins including best picture for "12 Years a Slave" and best actor Matthew McConaughey in "Dallas Buyers Club." California only had four nominations and one win for "Her," best original screenplay.
New York is helping its entertainment industry by providing attractive incentives to stay and grow in the state. As we say in a report released last week, California's current incentive plan lacks the drive to keep what is ours.
California needs to become more competitive by creating additional incentives for filming outside of the 30-mile zone in L.A., since filming outside the city incurs extra costs. The state should eliminate the budget cap so that blockbuster films with budgets of more than $75 million can return to California instead of chasing incentives throughout the nation. Finally, the state needs to give confidence to filmmakers by increasing available funds to compete with New York.
Today, the question isn't, "If you build it will they come?" Rather, for California it's, "Will they stay?" If California does not respond to New York's incentive package, the answer might be no.
---
Priscilla Hamilton and Kristen Keough are research analysts at the Milken Institute, a Santa Monica-based think tank.