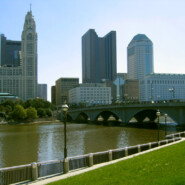 Ohio News Station Wins Incompetence Award for Film Incentive Coverage
from: Stop-Runaway-Production.com –
Cost per job created under film incentive exceeds average annual salary in Ohio film industry…
Incompetence in news reporting is common these days, especially when it comes to covering state film incentives.  Winning the gold medal for journalistic incompetence this week is Cleveland's NBC affiliate, WKYC.  Today, the station reported the following:
In 2010, more than 8,250 people were employed in primary and secondary film occupations in Ohio, with the industry accounting for $113 million in output.

An April 2012 report by Cleveland State University's Center for Economic Development found that the Ohio Motion Picture Tax Credit created more than 9,000 Ohio jobs, spending $19.5 million on wages, and $53.6 million on support services in the state.

For each dollar the state invested in the tax credit, $1.20 was returned to the Ohio economy.

This same study also found that occupations in the film industry pay higher wages than the average Ohioan typically earns, with film industry jobs paying $43,535 annually and Ohio industries paying an average of $40,890.
In 2010, according to the mistake riddled CSU study, exactly 8,270 people were employed in the film & television industry in Ohio.  Why WKYC could not have just said 8,270 rather than "more than 8,250″ is unclear.  Perhaps they despise brevity.  A bigger mistake was the $113 million in output claim.  Indeed, there was $113 million in output, according to the CSU report, but it came over three years (2009-2012), not one (2010) as claimed in the news report. And then things get more ridiculous.
If 9,000 Ohio jobs were created and just $19.5 million was spent on wages by projects that got the Ohio Cash incentive, the average total wage for each job was just $2,166.  Clearly the station did not do the math, otherwise they might have noticed how ridiculous the average wage of $43,535 in the next paragraph sounds in comparison.
In reality, the actual number of Full Time Equivalent direct film production jobs created by the program from 2009-2012, as reported in the flawed CSU study, was actually just 651.  Since the cost of the program, according to the report, for the same period (2009-2012) was $29.9 million, the cost to Ohio taxpayers to create each direct film industry job under the cash incentive program was $45,929.  Huh.  How about that.  The cost for Ohio to create these film jobs cost more than the average annual wages in the industry ($43,535).  Clearly, this program is as flawless as journalistic integrity at WKYC.
With a calculator and some simple common sense (not to mention some fact checking), this NBC affiliate could have reported some accurate information.  The incompetence is breathtaking.
(If you have not read it, please read the Film Incentive 101 post for a primer on how state film incentive programs actually work)