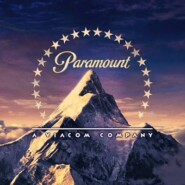 Paramount Exec Urges Supporters to Sign California Petition to Increase Tax Credits
from: Brent Lang, The Wrap –
"Let's keep productions and jobs in California," Lee Rosenthal writes.
Hollywood studios are ratcheting up their campaign to convince California lawmakers to expand tax incentives for film and television productions that shoot in the Golden State.
On Thursday, Paramount President of Physical Production, Lee Rosenthal, sent a petition to friends and colleagues asking them to urge Gov. Jerry Brown and legislators in Sacramento to support a bill that would expand current benefits to include films with budgets of up to $100 million, as well broadcast television productions.
Supporters of the legislation argue that broader incentives are a critical step towards stopping production from leaving California for states that offer heftier incentive packages. Currently, more than 40 states and a dozen countries offer some form of tax incentives.
Since it was introduced in 2009, California's plan has been renewed twice but the last year of the program funding is for the 2016-2017 fiscal year. Producers have complained that it has been difficult to plan ahead because of the uncertainty of the renewals.
"Productions have been and are leaving California at a significant rate because our State offers limited incentives for movie and television productions," Rosenthal writes. "At the same time, other states and countries such as New York, Louisiana, Georgia, the UK and even far away places such as Iceland are attracting productions, by providing substantial tax incentives."
Detractors of the program argue public funds should not be used to support for-profit businesses such as the film and television industry.
Currently, California's production incentives are capped at $100 million annually, and limited to basic cable projects and films with budgets under $75 million.  The amount that California offers is substantially lower than what other states offer, including New York, which caps its credits at $420 million annually.
Studios such as Paramount have joined with organizations such as Film L.A., SAG-AFTRA and the Motion Picture Association of America to pressure the state government to bolster the program.
The city of Los Angeles has even joined efforts to press Sacramento to offer more generous incentives.  In February, L.A. Mayor Eric Garcetti appointed veteran entertainment attorney Ken Ziffren as the city's new film and TV czar. Ziffren is the point person on the industry's lobbying efforts to increase incentives. He replaced the late Tom Sherak in February.
Most major studio productions, including Paramount releases such as "Transformers: Age of Extinction," are now primarily filmed outside of California in order to take advantage of richer tax subsidies and credits. Of the 30 highest budgeted films in 2013, only two were largely shot in California.
In his note, Rosenthal asked readers to add their names to a petition to expand local benefits. The petition has currently attracted more than 12,100 signatures.
"Let's keep productions and jobs in California," Rosenthal wrote.
A spokeswoman for Paramount said she was uncertain about whether or not representatives from other studios had sent out notes soliciting support for the legislation.
Here's the note:
Dear Colleagues:

I want to personally reach out to you on a subject that is very important to all of us – the loss of movie and television productions in California.

Productions have been and are leaving California at a significant rate because our State offers limited incentives for movie and television productions.  At the same time, other states and countries such as New York, Louisiana, Georgia, the UK and even far away places such as Iceland are attracting productions, by providing substantial tax incentives.

This year our industry has formed a large, statewide alliance – including studios, guilds, producers, industry unions and small business owners.  This alliance is urging our legislators in Sacramento and the Governor to approve an expanded incentive program that can compete with other states and countries.  The momentum is stronger than ever before.

Assembly Bill 1839 has been introduced and is now making its way through the State Assembly and the State Senate, with hopes that the Governor will sign later this year.

You can help us deliver a strong message to Sacramento.  Please take a minute to sign a petition supporting Assembly Bill 1839 on the Film Works California website.  This petition will be shared with Sacramento legislators and the Governor, so please consider signing at your earliest convenience.

Let's keep productions and jobs in California.

Sincerely,

Lee Rosenthal
President, Physical Production
Paramount Pictures