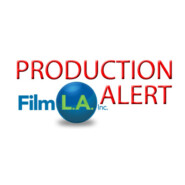 Plan Ahead to Film at LAUSD Schools During Winter Break
from: FilmLA.com –
The Los Angeles Unified School District (LAUSD) will take its annual Winter Break from December 21, 2012 through January 2, 2013.
Although LAUSD school facilities will be minimally occupied and available for filming use during this time, requests to film must be discussed with school site representatives and applications received no later than December 19. This is necessary in order to verify custodial coverage will be available to filmmakers during the break.
In addition, the LAUSD district office will be closed from December 22 until January 3. All license agreements for filming or parking use of LAUSD properties must be completed before December 19. After the break begins, there will be no way for FilmL.A. to coordinate new LAUSD requests until the new year.
Thank you for your cooperation in this matter. For more information about filming in area schools, please contact FilmL.A.'s Property Management Department at 213.977.8618.