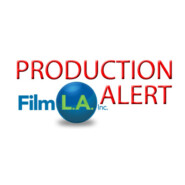 Posting Deadlines for Veterans Day Holiday
Please be advised that offices of the City and County of Los Angeles will be closed on Monday, November 12 in observance of Veterans Day. FilmL.A. will remain open during the holiday to continue to assist filmmakers, local residents and business owners.
Because no City and County business can be conducted on Monday, we advise that you get your posting requests in early. All posting requests for filming between Sunday, November 11 and Thursday, November 15 must be called in to our office by 2:00 p.m. on Friday, November 9.