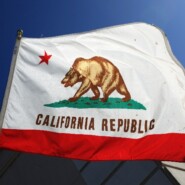 Producers Thank California Lawmakers for Film Incentive
from: FilmWorksLA.com –
As longtime Film Works followers know well, two bills authorizing an extension of the California Film & Television Tax Credit now sit on Governor Brown's desk, awaiting his decision and signature.  We've said a great deal here about the important role this program has played in keeping the state's film industry competitive, so we won't go into that again right now.
Instead, we thought you'd enjoy reading some of the direct benefits the CA credit delivered via new in-state projects, and some words straight from their producers about why the credit is paying off for California.
This information comes from various sources, but particularly an update issued by the California Film Commission earlier this year.
Horrible Bosses – (New Line Feature Film)
$12,831,996 crew wages paid
161 crew hired
$11,743,508 in vendor purchases, rentals and services
"New Line is shooting [Horrible Bosses] in Los Angeles, but only because the studio received a tax rebate. It definitely made a big difference.  If we hadn't gotten it, we'd be shooting in Michigan or Massachusetts." — Roland Emmerich, Producer (as quoted in Los Angeles Times, Aug. 9, 2010)
Huge (Television Series, ABC Family Channel)
$13,331,000 crew wages paid
391 crew hired
$6,862,000 in vendor purchases, rentals and services
"As the production company for basic cable dramatic programs, I can tell you that it is extremely difficult (in all likelihood we would not have been able) to produce a show in California without the incentive. Our extremely tight budget levels and very narrow margins dictate that we must utilize every available strategy to be able to produce our shows, including taking advantage of incentives offered by other states and countries. On behalf of the 350 rank and file employees (staff, crew, extras etc) on Huge as well as all the employees of the dozens of vendors, I thank you for keeping this show in the city and state." — John Ziffren, Executive Producer, Huge

Terriers (20th Century Fox Television / basic cable series)
$11,700,000 crew wages paid
150 crew hired
$10,500,000 in vendor purchases, rentals and services
"The studio and network were looking to produce Terriers as a high-quality basic cable series in a beach community. The series had to be produced in a state or country that offered a tax incentive program due to the strict economic business model to which they had to adhere. I can honestly say that had Terriers not qualified for the California Film & TV Tax Credit Program, we would not have been able to produce this series in San Diego. From the creative and logistical point of view, San Diego offered ease of operation, accessible film locations, and talented local crew members. The City bent over backward to assist our needs along with the local film office. This is a great example of had there not been a CA Film & Television Tax Credit, our company would have produced Terrierssomewhere else." — Jim Sharp, Executive VP Production, 20th Century Fox
Amish Grace (Independent TV Movie for Lifetime Television)
$891,000 crew wages paid
200 crew hired (estimate)
$368,000 in vendor purchases, rentals and services
"This tax credit program afforded me the opportunity to film in Los Angeles, and therefore work with the most experienced and creative talent in the world while sleeping in my own bed at home each night. Without the tax credit program, I would have found myself back in Vancouver." — Larry A. Thompson, Executive Producer, Amish Grace

The Good Doctor (Independent Feature Film)
$3,154,000 crew wages paid
182 crew hired
$1,495,000 in vendor purchases, rentals and services
"To my surprise and delight, our independent film is staying in Los Angeles to shoot principal photography due to California's new production incentive program. The California incentive actually beat numbers from other incentive programs around the country; plus we get to tap into a large, experienced cast and crew base. I am thrilled to be able to stay home and work." — Patty Long, Line Producer, The Good Doctor
You Again (Disney Feature Film)
$9,773,000 crew wages paid
161 crew hired
$6,222,000 in vendor purchases, rentals and services
"The locales outside the state looked favorable financially but receiving tax breaks to stay in California is what kept the $20 million production here." — Mario Iscovich, Executive Producer, You Again
Justified (Sony Television series)
$12, 000,000 crew wages paid
1,320 crew hired
$9,200,000 in vendor purchases, rentals and services
"Thanks to the production incentive and with assistance from the guilds and unions, we were able to prevent this show from leaving California. We are extremely grateful that this new program allows us to keep the series here." — Ed Lammi, Executive Vice President of Production for Sony Pictures Television
Faster – (Feature Film, CBS Films)
$9,952,842 crew wages paid
160 crew hired
$9,128,369 in vendor purchases, rentals and services
"As we began the budgeting process for Faster it became clear that we would need to shoot in a southwestern state that offered incentives, which at the time ruled out California. Fortunately for everyone involved, the California production credit passed soon after and we were able to shoot the entire film within sixty minutes of Los Angeles. 1,534 jobs were created in California rather than elsewhere, and payments in excess of $9,000,000.00 were made to California vendors, creating even broader payback for the incentives. Fasterhits the big screen this November and we look forward to audiences around the world enjoying a movie proudly made in California." — David Rubin, EVP Physical Production, CBS Films
Beverly Hills Chihuahua 2 (Disney – Direct-to-DVD Feature)
$5,200,000 million crew wages paid
176 crew hired
$4,800,000 million in vendor purchases, rentals and services
"Because of the California Production Tax Incentive we were able to shoot Beverly Hills Chihuahua 2 in Los Angeles. Were it not for the incentive, our production would have seriously considered locations outside of California. Thankfully this program made it possible for us to stay here. On behalf of the producers, our director, and cast and crew we are all very grateful that California has put this program in place, as it gave us the opportunity to work at home and support our state." — Sara E. White, Executive Producer, Beverly Hills Chihuahua 2