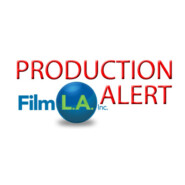 Production Alert: Canyon Drive/Bronson Caves to Close for Road Repair
The Park Film Office has informed FilmL.A. that Canyon Drive into Bronson Park/Caves (a popular filming location) will close soon to vehicular traffic while repairs are made to area streets and curbs.
The Bureau of Engineering-mandated closure will run from August 13, 2012 through September 17, 2012. No film permits will be issued for this area while repairs are in process.
Should the work conclude earlier than September 17, FilmL.A. and the Park Film Office will issue an updated Production Alert.
Thank you for your attention to this important issue. If you have questions about the availability of publicly-owned locations for filming, we invite you to contact FilmL.A.'s Production Planning department at 213.977.8600.